Zazzle Ordering Tips
We are excited to offer our products as part of the Zazzle Community. Zazzle ships world wide and offers a 100% back guarantee. Every single item we sell offers options to personalize. Because we offer so many types of products with so many different customization options we made a few tutorials to assist with ordering choices. Check out our how to posts below. 
How to…
Questions About Orders
How can I get coupons?
We frequently post on Facebook and Twitter with Zazzle coupon codes so please follow us! Check out the latest coupons available here.
How can I get free shipping?
The best way to shop on Zazzle is to join Zazzle Black.  Get free shipping, exclusive discounts, and much more. Join and enjoy the benefits for free for the first 30days! 
Do you ship world wide?
Yes, our items ship via Zazzle and will ship world wide.
What if I need to return an item I purchased?
100% return guarantee. Details here.
Shop our Allergy Alert Products
 If you are looking for something specific or need an allergy combination you don't see in the store please contact us for a custom design request. Learn more about Zazzle here. Please see our FAQ and Terms and Restrictions for questions about this site. Contact us with questions or comments!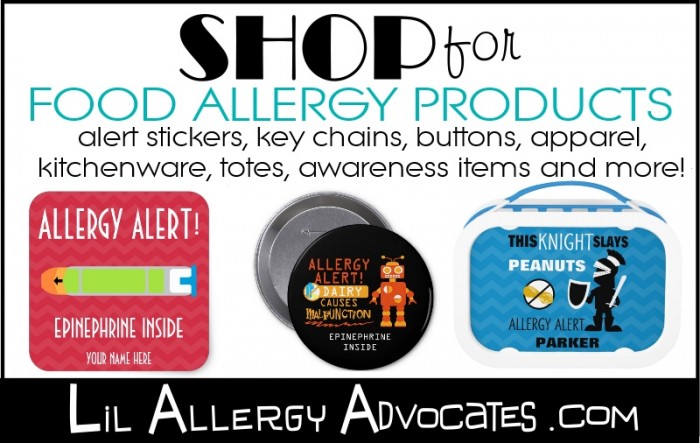 Be sure to follow us on Facebook and Twitter for updates on new products and coupon codes!