Contains Allergens Food Labels Stickers
Food warning baking labels for your home based or brick and mortar bakery. Label foods to let others know that peanuts, tree nuts, dairy, eggs, gluten, wheat, fish or other allergens are contained in the item. Personalize these  food labels and tickers with your bakery name or other information. 
Contains Peanuts or Tree Nuts
Contains Dairy or Eggs
Warning contains dairy graphic with milk and cheese images. Warning contains eggs with image of large egg. Options to customize text.
Contains Wheat or Gluten
Warning contains wheat or gluten stickers. Red stickers with images of wheat.
Customized Allergen Warning
Label foods with allergens and ingredients. Personalize to add bakery name or other information.
Allergen Symbol Rubber and Self Inking Stamps
Food allergy warnings and ingredient warning stamps.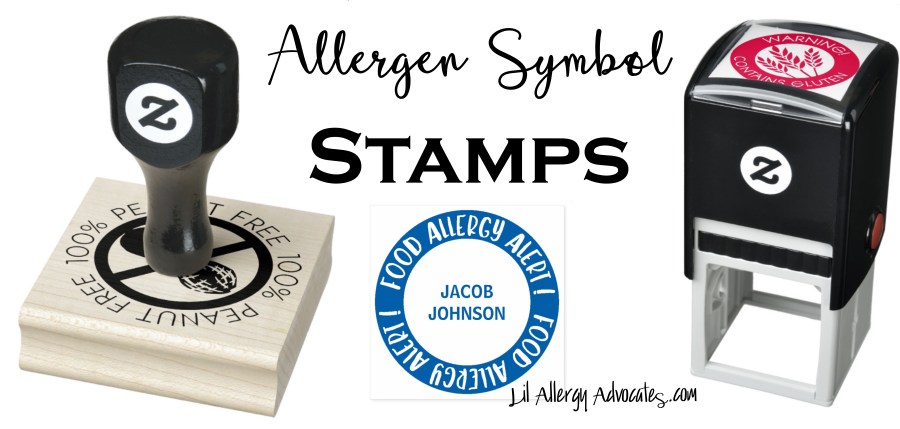 Peanut and Tree Nut Free Labels
Peanut and tree nut free labels and stickers for baked goods, school supplies and medicine kits.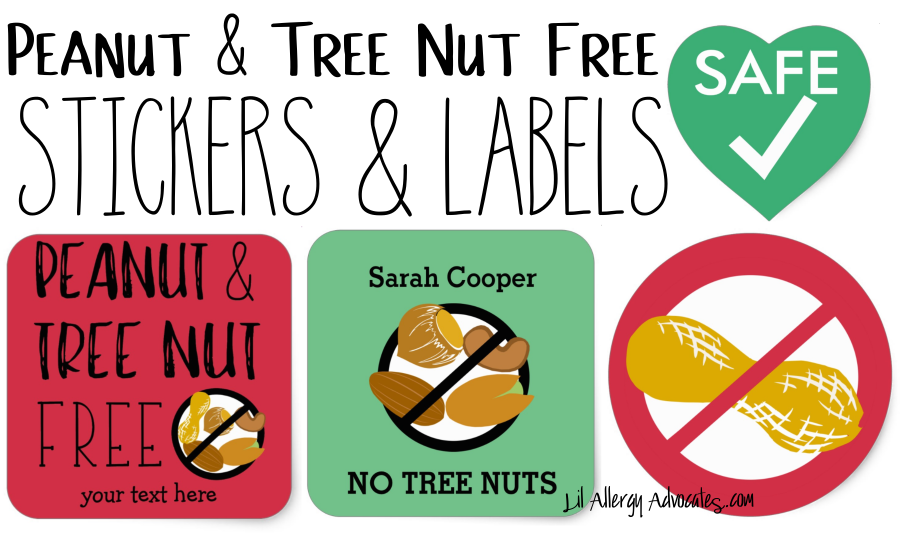 Custom Design Requests
Don't see what you are looking for? Contact us for design requests or assistance ordering. Check out our full shop for other products such as shirts, buttons and lunch boxes.