No Fish or Shellfish Symbols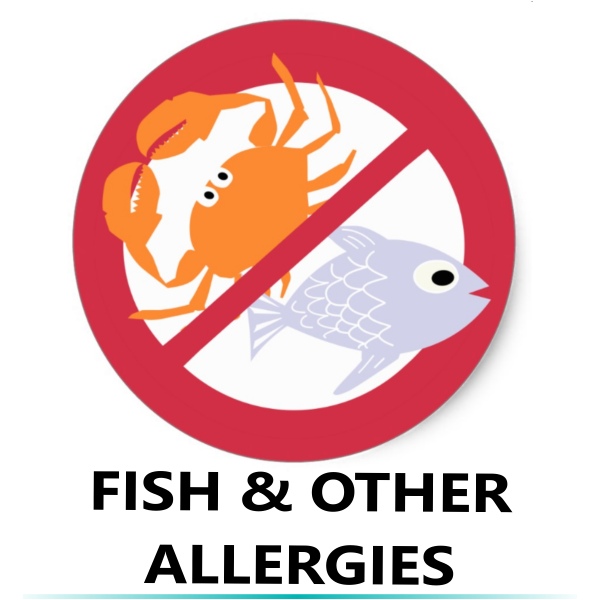 Fish Allergy Alert Warnings on a variety of personalized products. Alert others that your child can not eat shellfish or fish. Bold red warning symbols with images of fish, shellfish or both.
Shop our online store through Zazzle to order products for shellfish or fish allergy alert warnings. Because Zazzle is a print on demand company they offer a huge variety of products.  Raise allergy and awareness with our designs.
Choose from mugs, apparel, office and kitchenware items with the awareness designs. Great gift ideas, new designs will be added soon be sure to check back soon.  There are more than 100 varieties of shirts to choose from ranging from infant, toddler, child and adult size. Shirts can be ordered as long sleeve, short sleeve, sweatshirt, or hoodies and come in a variety of color choices.
 Be sure to follow us on Facebook and Twitter for updates on new products and coupon codes! 
Shop Fish Allergy Alert Warnings
Back to Top