Halloween Treat Bags for Kids
We offer a variety of personalized food allergy Halloween bags designs for your child's allergy friendly Halloween Candy. Check out our selection of drawstring tote bags, large and small totes as well as double-sided grocery bags.  CONTACT US and we will work on a custom design with your child's allergies. We try to respond in 24-48hours with a link to the product you request. We offer designs with skeletons, ghosts, witches, vampires, orange and teal pumpkins and well as some fun "color your own" varieties.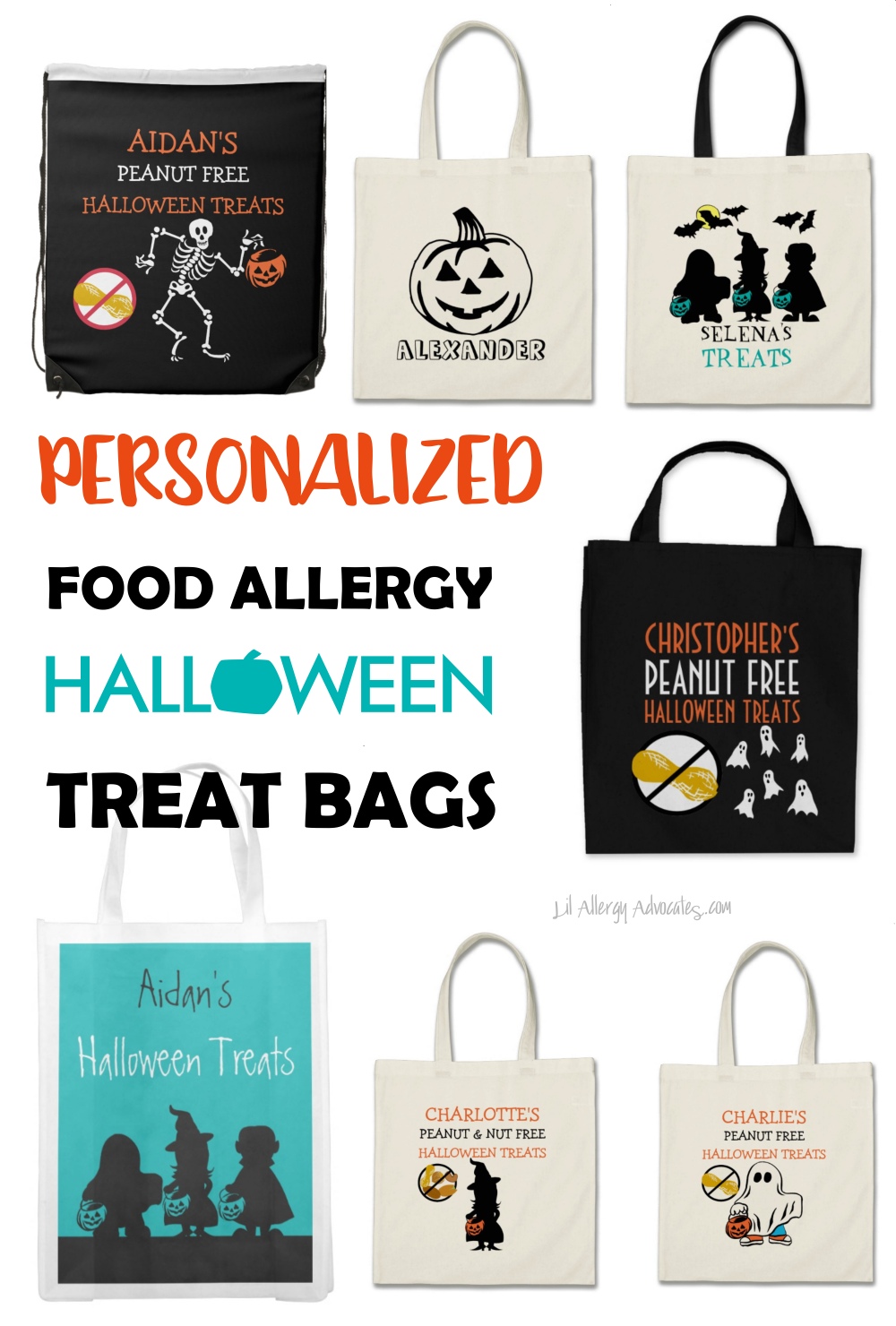 Personalized Food Allergy Halloween Bags
Back to Top
Halloween Totes, Buttons & Clothing
Back To Top
Food Free Ideas for Halloween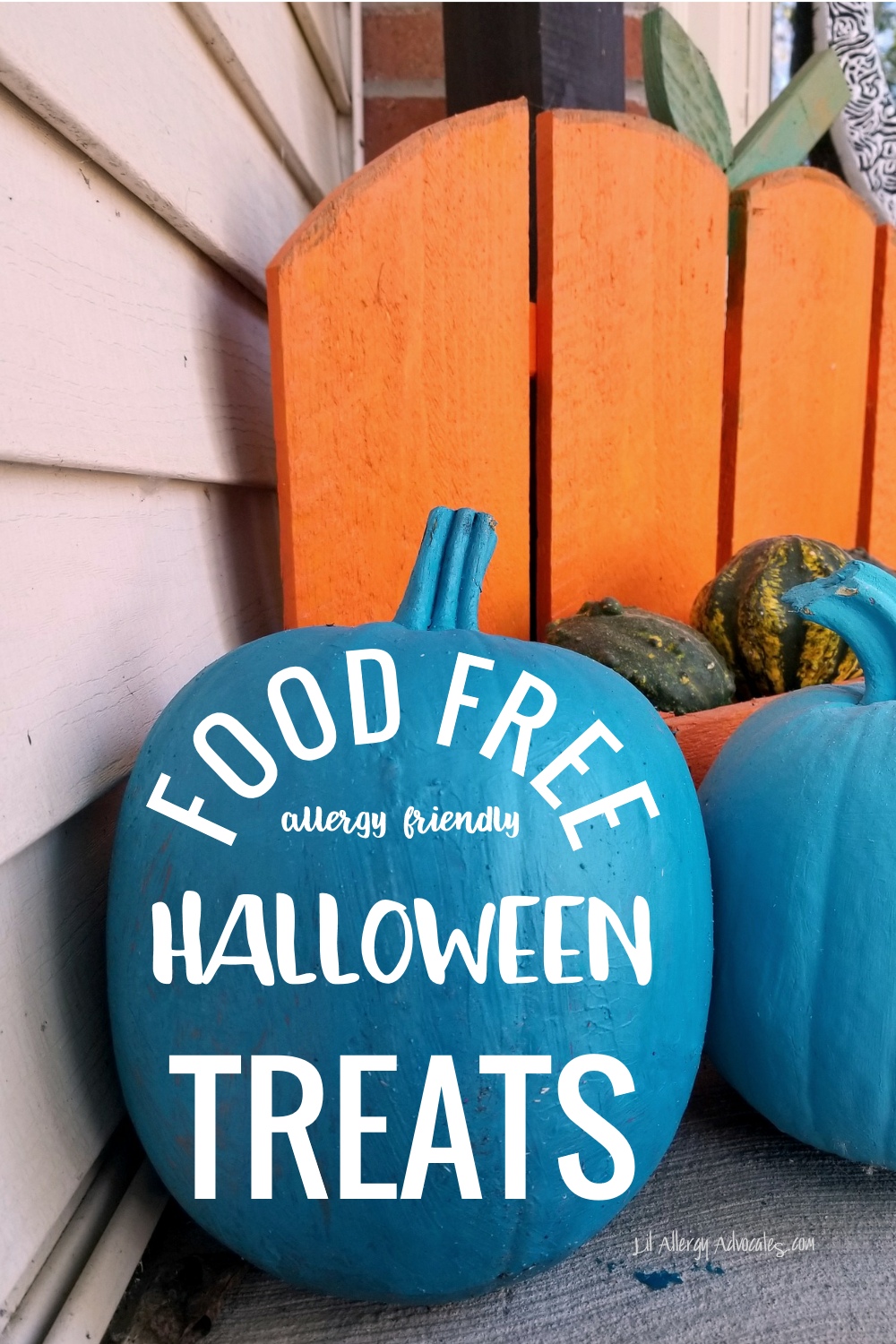 Shop for Similar Products
We have a large variety of allergy alert and awareness items for home and school use.