New product: Food Allergy Placemats
Shop our online store through Zazzle to order a personalized cloth food allergy placemat. Placemats are 20″ x 14″ made of 100% woven cotton, made in the USA and machine washable. Designs include allergen symbols, cute robots, bunnies, photo and holiday themed designs. More designs will be added soon so check back for updates!
Cloth placemats can be rolled and placed in lunchboxes to use at daycare or school. Create a clean surface for your child's meal or snack while reminding caregivers of their allergies.
Contact me if you have questions or would like to request another allergen symbol or design. Check out our coordinating melamine plates for a matching set!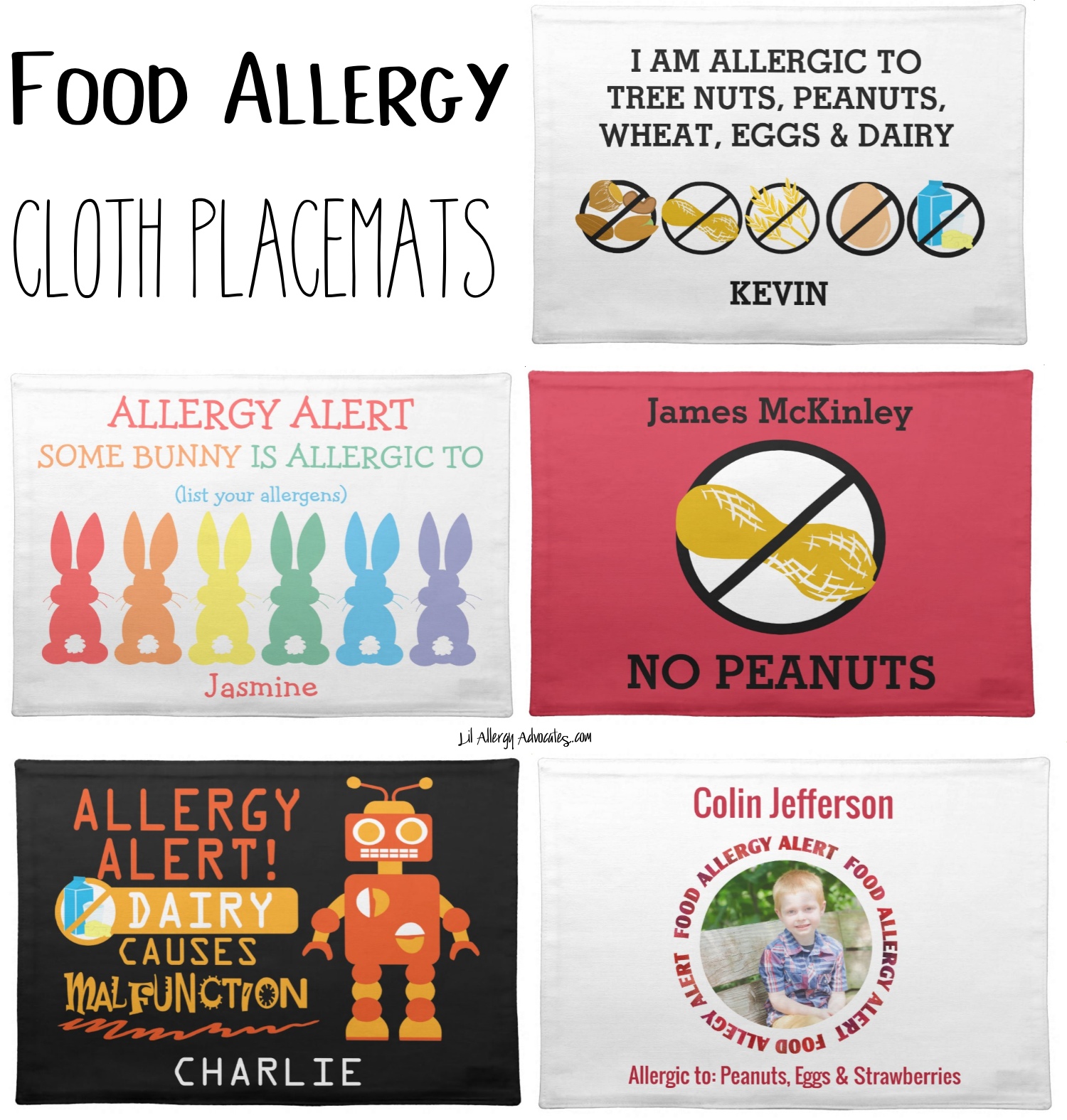 Be sure to follow us on Facebook and Twitter for updates on new products and coupon codes! 
Shop for Food Allergy Placemats
Showing 1 - 13 of 13 products.
Back To Top
More Kids Placemats Designs
Back To Top