Free Kids Valentine Printables
Check our a few of our free kid's valentine printables below. Graphics include fun designs both boys and girls will love. Each design is also available in black and white as a coloring page. 
Transportation Graphics
Available in color or black and white to color your own. Each page contains 3 sets of valentines, 6 total. You drive me crazy – with car graphic. I dig you – bulldozer graphic. You make my heart soar – airplane graphic. Download in color and have your child sign their name or attach to candy or a small toy. Download the free valentine transportation printable in black and white and let your child use as a coloring page for their friends or give to another child with some crayons. Bright and colorful designs can be printed on plain paper or cardstock. 
Color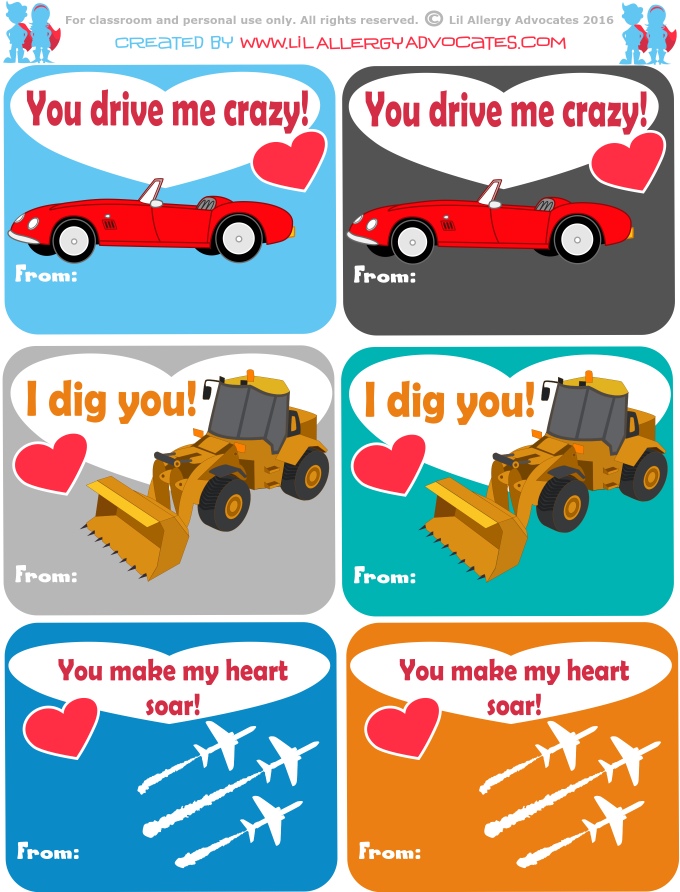 Black and White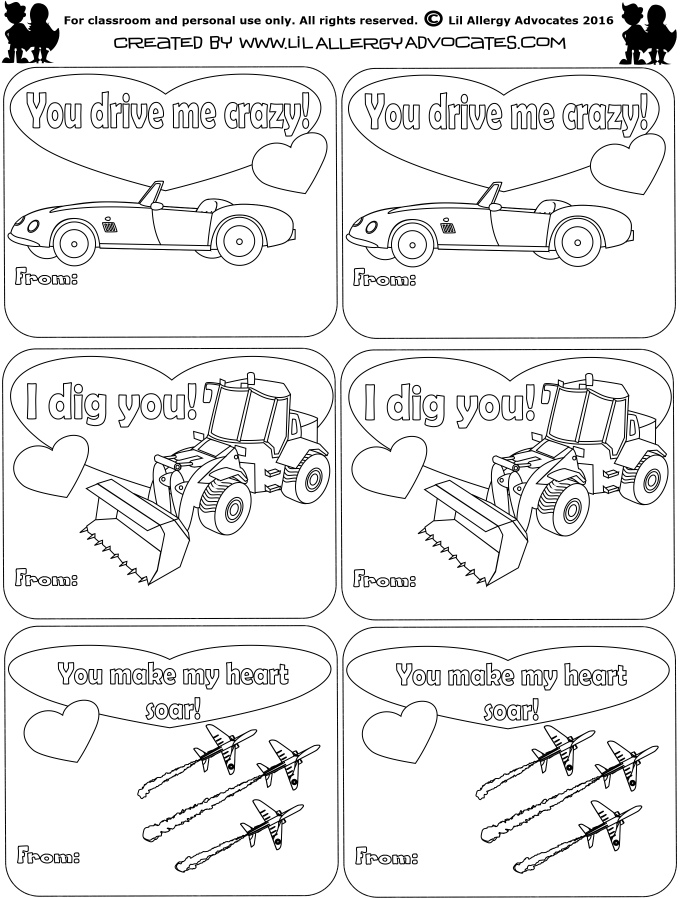 Animal Graphics
Kids can color their own valentines. Print on either plain paper or cardstock. Six different animals bees, frogs, alligators, hippos, ladybugs, and bunnies. Phrases include 'will you bee my valentine', 'you make me hoppy', 'I would snap at the chance to be your valentine', 'hippo valentines day', 'will you be my love bug?', and 'some bunny likes you'. Download graphics in color or in black and white. 
Animal Valentines – Color Version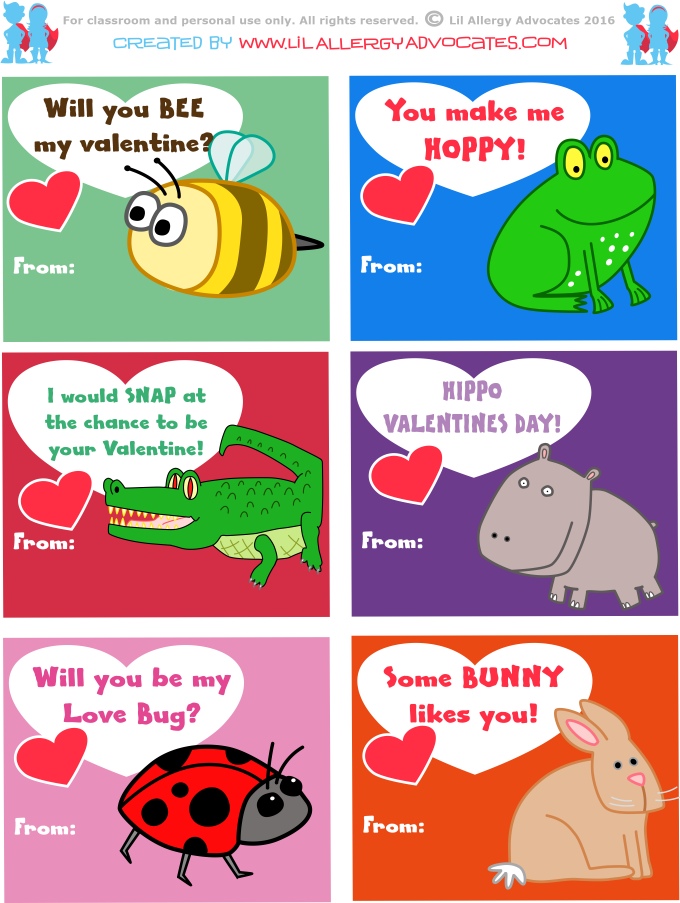 Animal Valentine: Black & White Version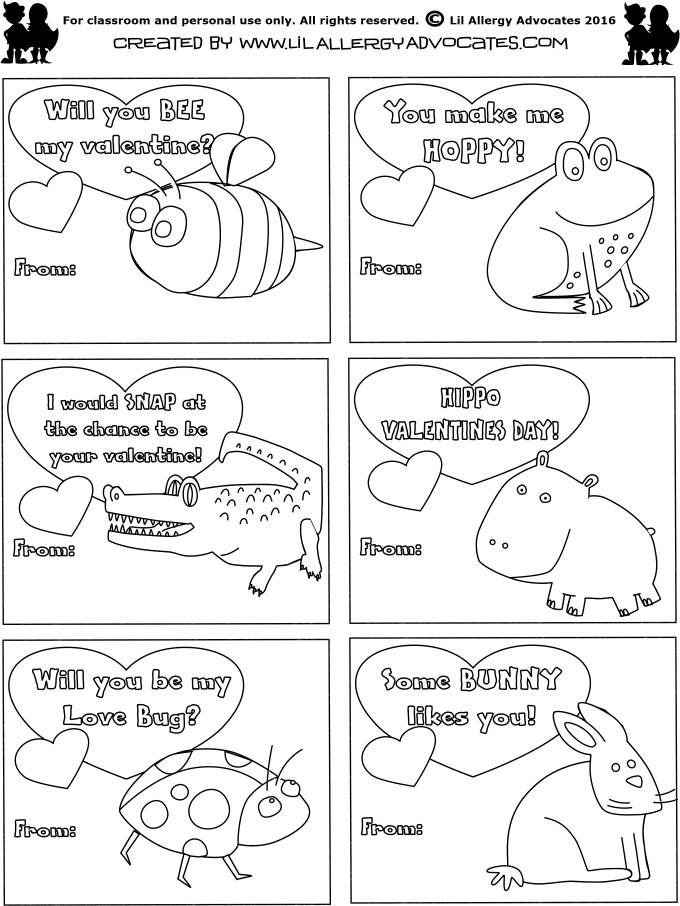 Allergy Awareness Items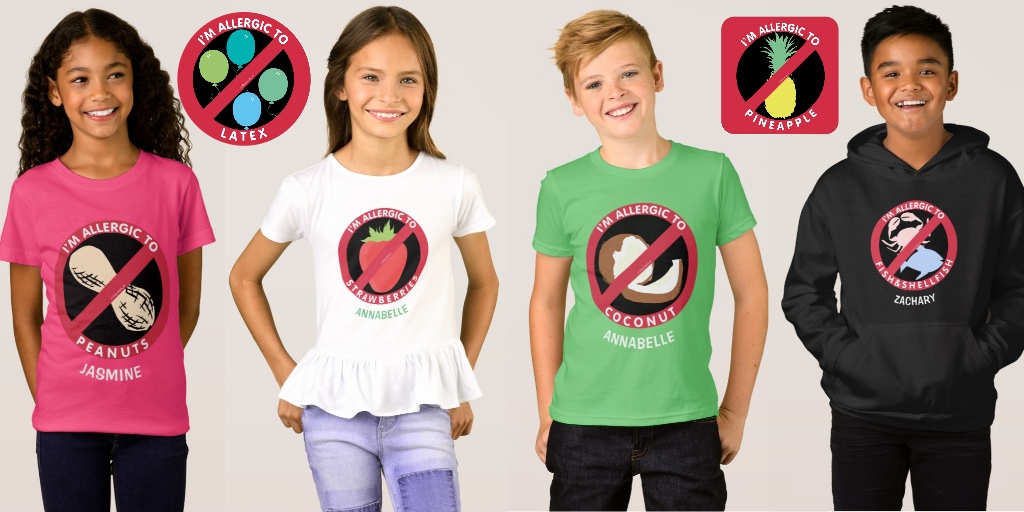 More Valentine Ideas