Fully Customizable Multiple Food Allergy Shirt
We offer some general "do not feed" designs (check out our new donut themed one!) and some designs for specific allergies but our newest design is a bit different. Now there are more customization options to mix and match your allergens. Besides being able to edit the text to list allergens these shirts show big and bold allergen symbols. You can keep all the symbols on the shirt or delete and move around the ones remaining. Symbols include NO TREE NUT, NO PEANUTS, NO GLUTEN/WHEAT, NO EGGS, and NO DAIRY. As always you can edit the text to list allergens, say your child's name or leave text off completely. Check out our example below to see how user friendly this is!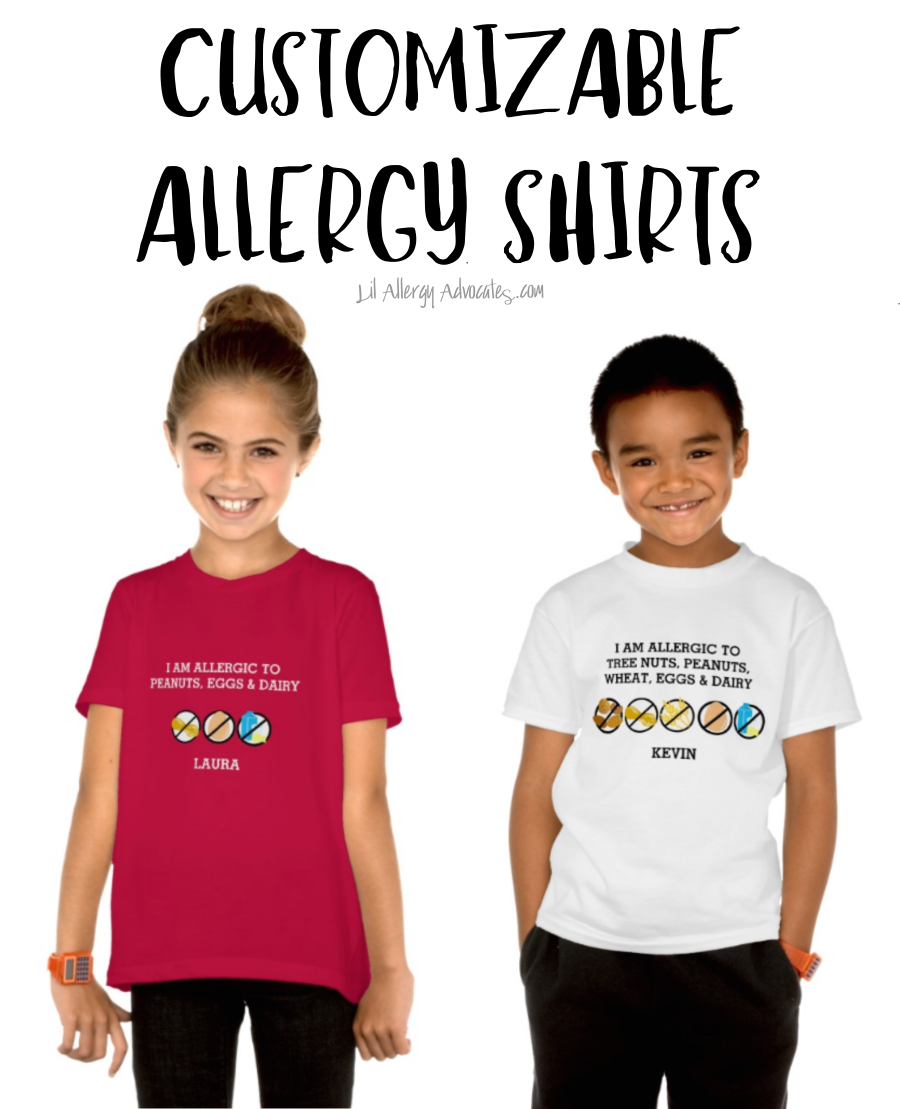 Choose Which Allergens to Leave on Shirt
On the right side of the screen is the template to change the text and "clear" the allergen symbols if you do not wish them to be on the shirt. You may add text to list allergens and/or your child's name. By leaving the text fields blank no text will appear on the shirt if that is desired.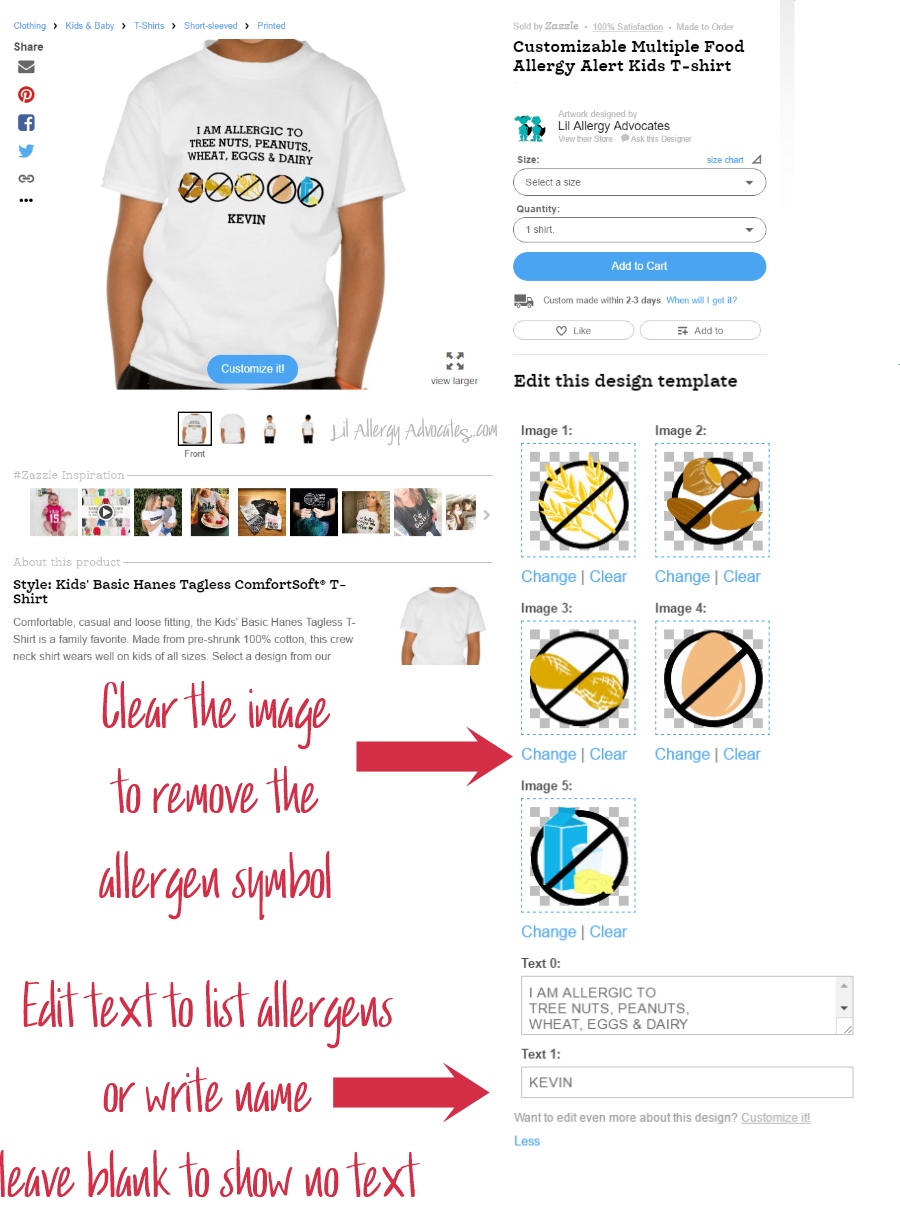 Pick a Color and Style
There are hundreds of shirt sizes, styles and colors available. From infant, toddler and child sizes choose from short sleeve, long sleeve, hoodies and sweat shirts. Each style has a variety of colors as well.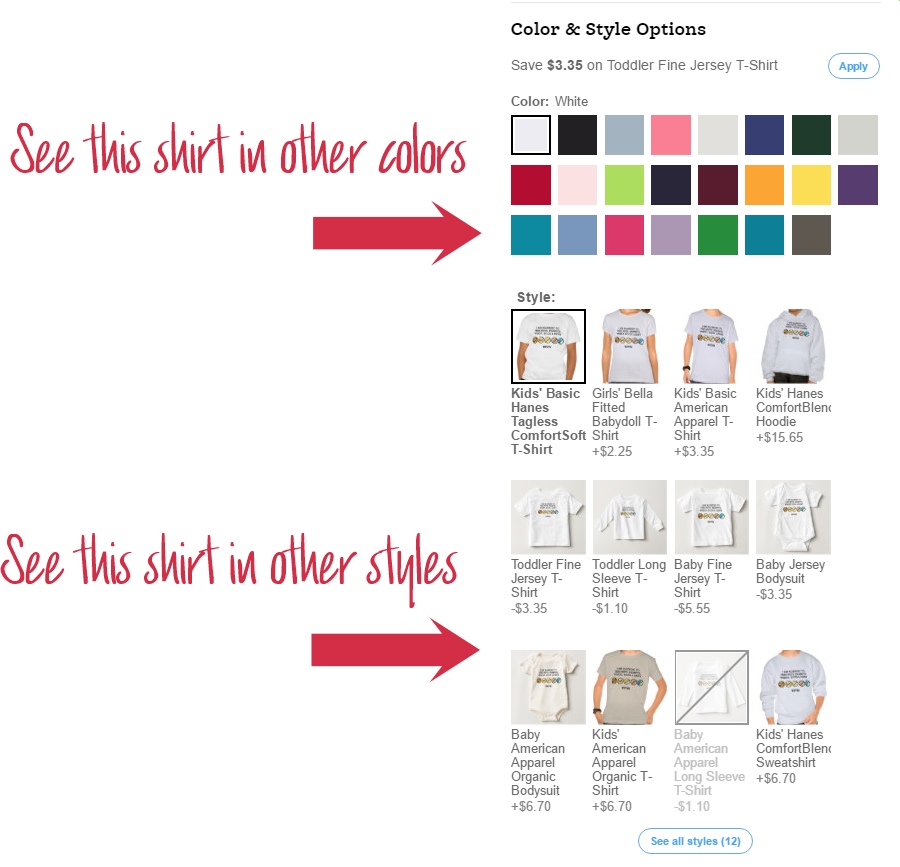 Customize Details
If you are removing a few of the allergen symbols you may want to move around the remaining symbols to center them. Click CUSTOMIZE IT to see more options. Arrow keys will help you rearrange the images. There are a variety of color shirts available and you may find you would prefer a lighter colored font. Simply click on the font box while customizing and choose a color. The shirt below went from difficult to read to centered with brighter text.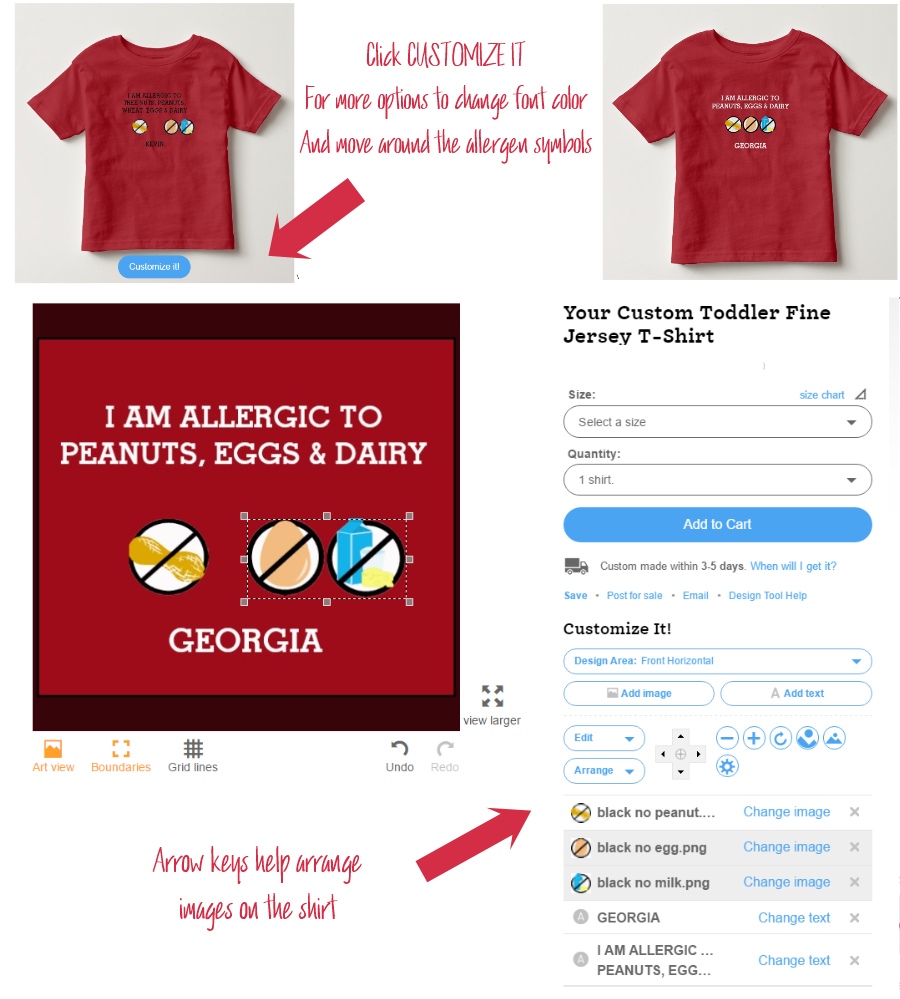 Having Trouble?
If you still don't see the allergen combination you would like check out some of our other shirts. Or contact us so we can help you design the perfect shirt.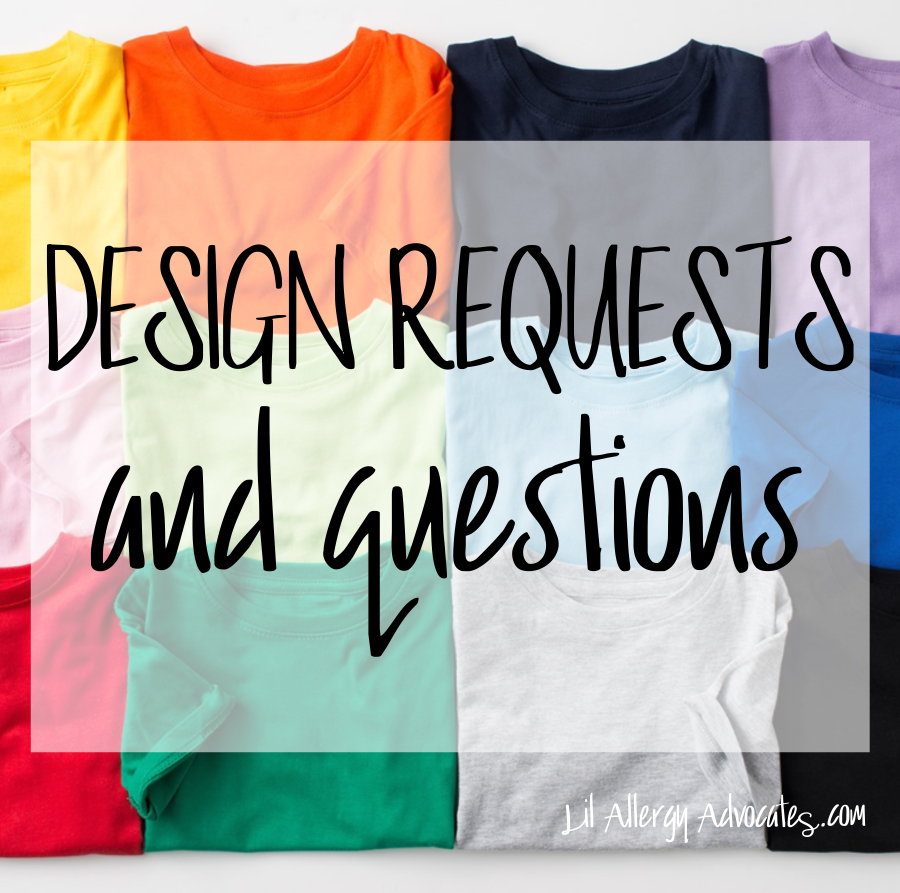 Shop Other Products