Allergen Symbol and Allergy Alert Stamps
So many uses for these bright and colorful stamps. These easy to read stamps are great ingredient labels for a home based or storefront bakery. Currently, we offer some "may contain" and some "100% free from" allergen images for peanut, nut, and gluten. We will be adding more soon! 
Stamps will also make it easy to label your child's brown bagged lunches or school supplies. Personalize with your child's name and allergens or create a general allergy alert stamp. 
Self Inking Stamps
The self-inking stamps are available in six sizes. Square size is perfect for allergen symbols. Each stamp has a soft touch for a secure grip and ink-free fingers and will stamp up to 10,000 impressions with each cartridge. Eco-friendly manufacturing process. Choose from a variety of bright ink colors or standard black.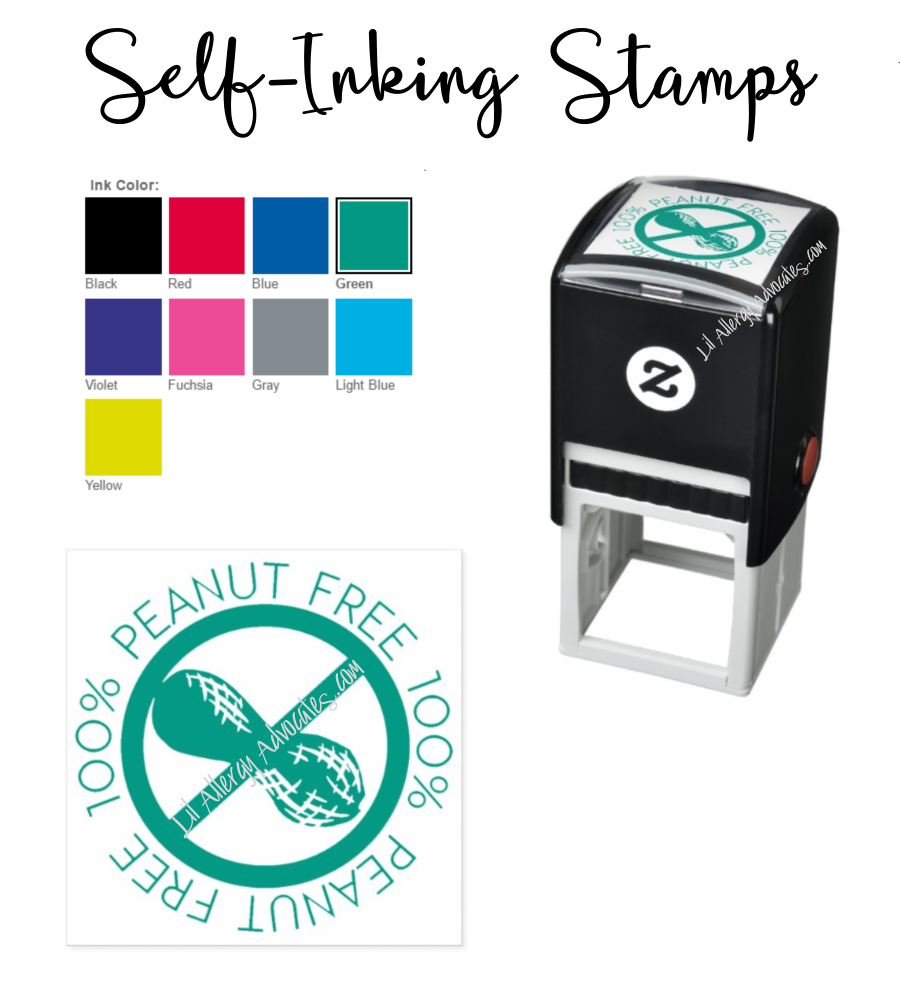 Rubber Stamps
Rubber stamps are available in six sizes including rectangle and square shapes. Images are laser engraved on a foam cushion. There is an option of adding a wooden handle for easier gripping.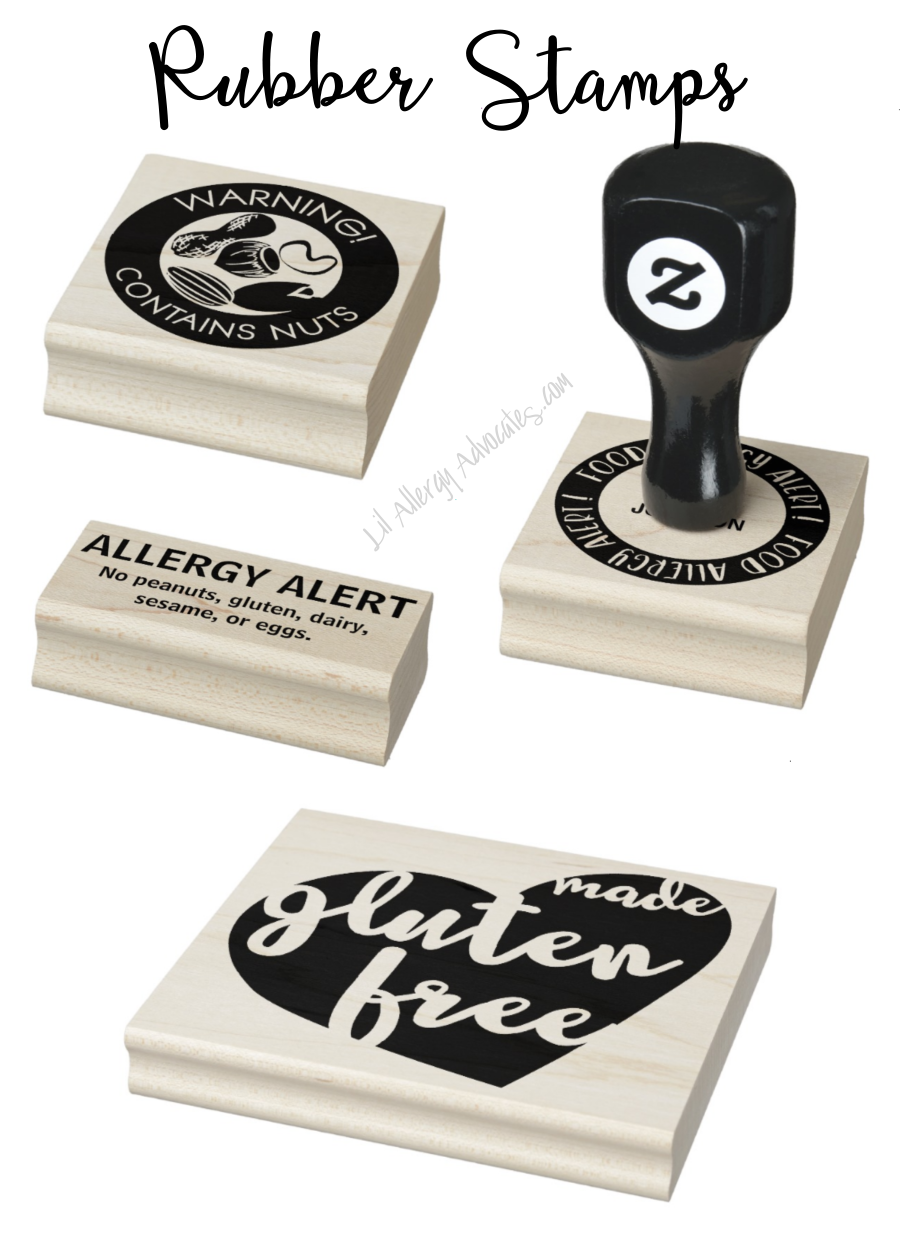 These are a brand new product, and we are adding more designs soon. Contact us if you have questions or would like to request another allergen symbol or design.
Shop for Self Inking & Rubber Allergen Stamps
Back To Top