Who are your advocates?
An advocate is someone who supports and speaks up for another person or a cause. When you have a food allergy you can be your own advocate and keep yourself safe and healthy. These coloring pages let kids draw themselves, their family, or friends, anyone who helps keeps them safe and away from their allergens.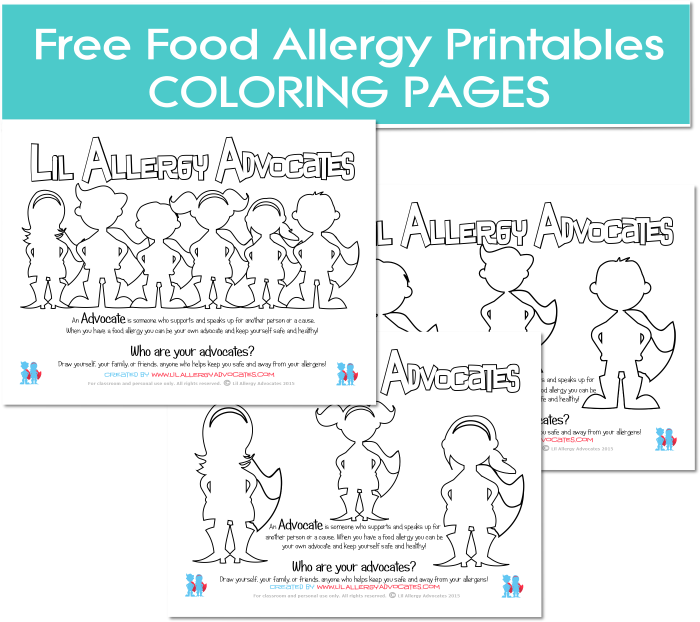 Super Hero Coloring Pages
Click the images below to download. Designs show silhouettes of superheroes. Designs are girls and boys together, just boys and just girls. Talk to kids about who advocates for them and how they can advocate for themselves. Check out our other food allergy coloring pages and learning activities such as word searches and matching games. 
Follow Us On Pinterest For More Allergy Fun
Visit Lil Allergy Advocates's profile on Pinterest.