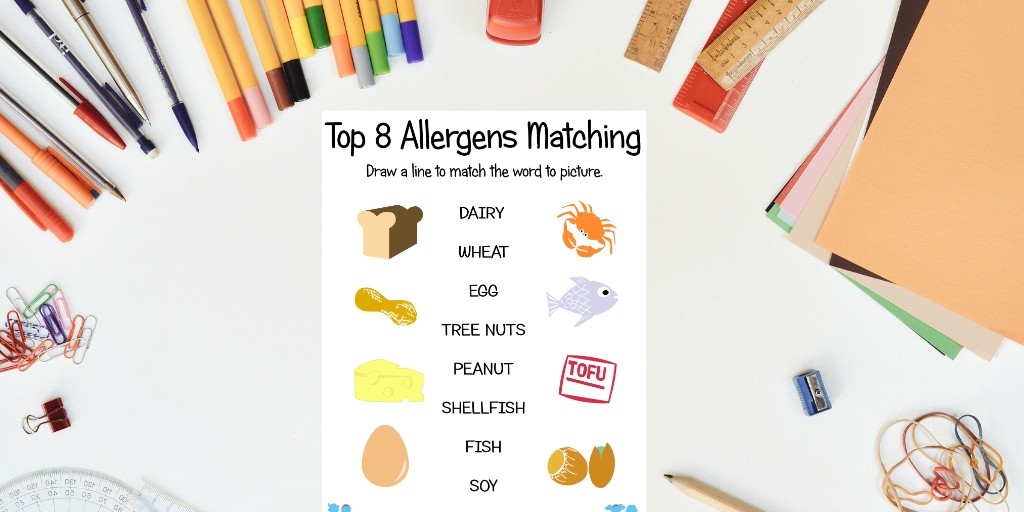 Free Printable Worksheet: Top 8 Allergens Matching Game
Kids can learn how to identify the eight most common food allergens: peanuts, tree nuts, dairy, eggs, soy, wheat, fish, and shellfish. Download this free printable and let your preschool age child start to learn to recognize how to spell allergens and recognize them.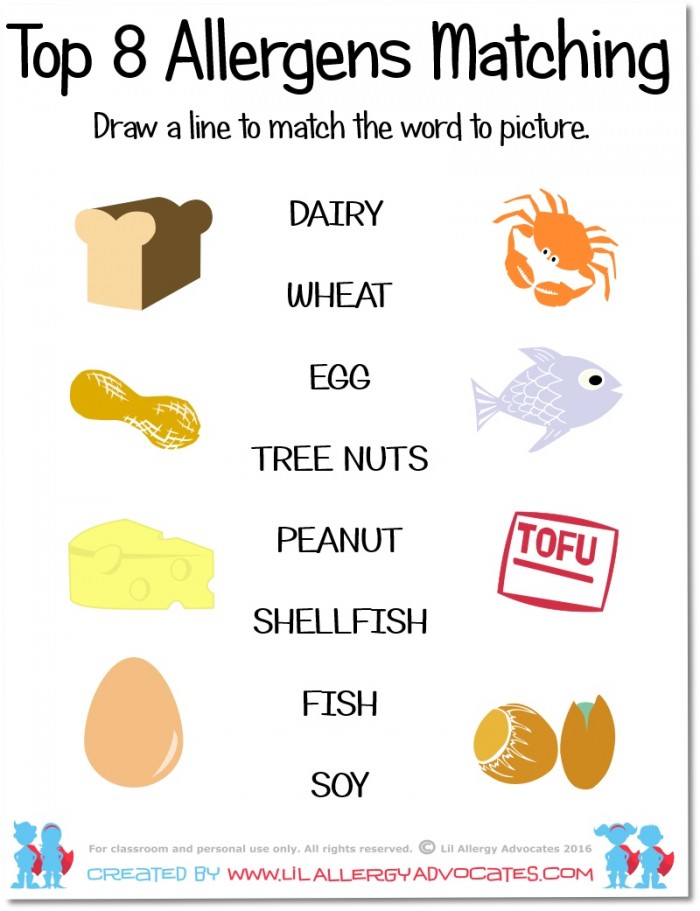 Other Free Printables
Shop Allergy Alert Items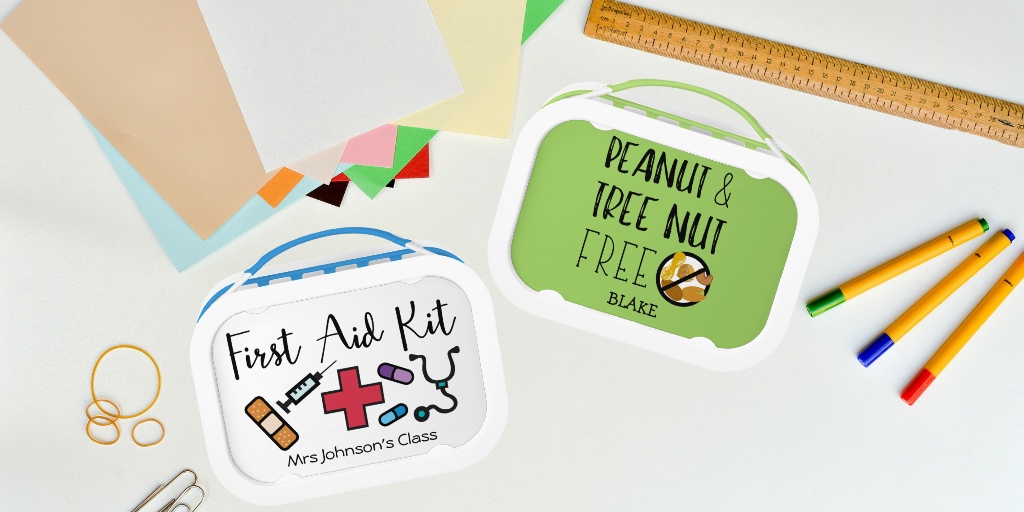 Follow Us on Pinterest
Food allergy friendly educational resources, recipes, and products. 
Visit Lil Allergy Advocates's profile on Pinterest.