Who We Are
I am a Cleveland, Oh based designer – and food allergy mom! – offering customized allergy alert products for kids and families. Working with the print on demand company Zazzle I am able to offer a variety of designs on an assortment of products personalized to your needs which SHIP WORLDWIDE! Please contact me with any questions or specific design requests.ic design requests. 
How Lil Allergy Advocates Began
As a food allergy family we are always looking for fun ways to teach our kids to stay safe and free from allergens. We figured out quickly that a big part of learning how to stay safe was learning how to spell allergens and how to identify them. Knowledge is power; power to stay safe and healthy! After searching for ways to 'teach' these things we got creative and began making our own word searches and other coloring pages. In 2014, we decided to start Lil Allergy Advocates as a way to share these materials with other food allergy families. 
Online Store

We now offer many products in our ONLINE STORE to keep a safe and organized, allergen free home. Our allergy alert collections include book bag tags, lunchboxes, stickers, apparel, plates, place mats and much more. Lil Allergy Advocates designs modern, stylish allergy alerts and awareness items for home and school. Products are designed with fun graphics that will appeal to children and easy to see warnings symbols that will please adults. If you are looking for something specific or need an allergy combination you don't see in the store please contact us for a custom design request. We are excited to offer our products as part of the Zazzle Community. Zazzle ships world wide and offers a 100% back guarantee. Learn more about Zazzle here.
 Please see our FAQ and Terms and Restrictions for questions about this site. Contact us with questions or comments!
What is a Food Allergy?
Food allergy is a serious medical condition affecting up to 15 million people in the United States, including 1 in 13 children. The job of the body's immune system is to identify and destroy germs (such as bacteria or viruses) that make you sick. A food allergy results when the immune system mistakenly targets a harmless food protein – an allergen – as a threat and attacks it.
*Source http://www.foodallergy.org/about-food-allergies
What is an Allergic Reaction?
Symptoms of an allergic reaction may involve the skin, the gastrointestinal tract, the cardiovascular system and the respiratory tract. The most severe allergic reaction is anaphylaxis — a life-threatening whole-body allergic reaction that can impair your breathing, cause a dramatic drop in your blood pressure and affect your heart rate. Anaphylaxis can come on within minutes of exposure to the trigger food. It can be fatal and must be treated promptly with an injection of epinephrine (adrenaline). While any food can cause an adverse reaction, eight types of food account for about 90% of all reactions: Tree nuts, Peanuts, Egg, Milk, Soy, Wheat, Fish, and Shellfish.
*Source http://acaai.org/allergies/types/food-allergies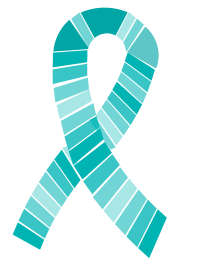 Giving Back
We have designed a variety of items with teal ribbons to raise food allergy awareness. A portion royalties received for Food Allergy Awareness items by Lil Allergy Advocates will be donated by Lil Allergy Advocates to a variety of food allergy awareness and research organization and support groups. Thank you for your support!! Please check out our items!
Resources
FAACT: Food Allergy and Anaphylaxis Connection Team
FARE: Food Allergy Research & Education
American College of Allergy, Asthma & Immunology
See our SHOP for allergy friendly products!