10% off at Zazzle with Coupon Code SEPTDESIGN10 through the end of September!

Allergy Emergency Info & Dining Cards
Custom food allergy medical alert cards for kids and adults. Personalize these business cards with child's photo, allergy information and in case of emergency contact phone numbers or other important information.  Attach to daycare or school emergency forms, give to childcare providers or babysitters. Use cards for dining out to hand to chefs.  All text is editable, you may customize to change the colors of backgrounds and fonts.
Contact me
for design questions or requests.
Follow us on Twitter and Pinterest for new products, coupon codes and more!
**MORE DESIGNS COMING SOON**
Shop Custom Allergy Cards
More Photo ID Products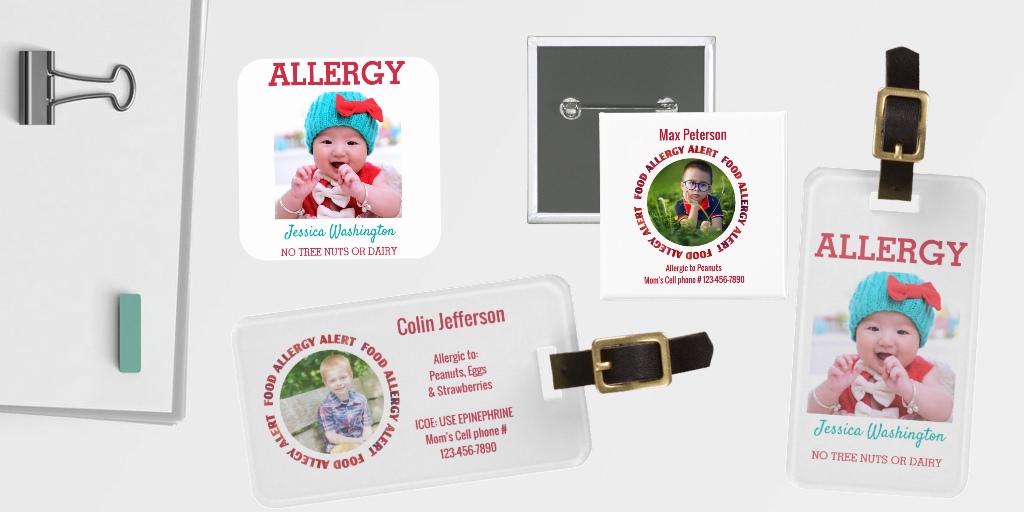 Other Products You May Like