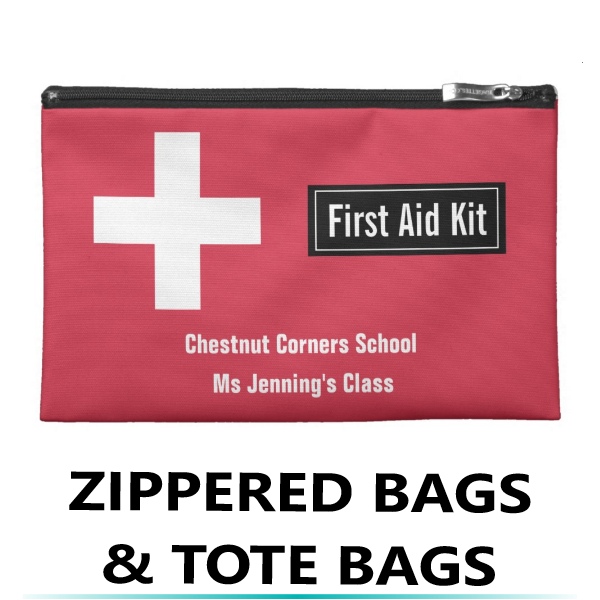 Drawstring Backpacks, Zippered Bags, and Totes
*Drawstring bags are temporarily out of stock. Contact us with questions.
Shop our online store through Zazzle to order food allergy bags. Carry safe snacks or medicine in style. Choose from designs alerting to specific or general food allergy or with images of epinephrine devices to help identify medicine bags. Raise awareness our teal ribbon designed food allergy awareness totes.  
Drawstring backpacks are 19.25″ x 16.25″ and made of 100% nylon. Zippered totes are available in nine different sizes some with wristlet band or clip-on in a few different materials. Reusable grocery tote styles feature double-sided printing on 12″ x 16″x 5″ sized bag. The polyester bag folds up and snaps shut. Totes are available in five cotton canvas styles and multiple color options.
We also offer non-food allergy designs. Personalized kids totes and drawstring bags.
Be sure to follow us on Facebook and Twitter for updates on new products and coupon codes! 
Food Allergy Zippered Bags
Back to Top
Back to Top
Food Allergy Tote Bags
Back to Top
Personalized Bags for Kids
Back to Top