Children's Books Discussing Food Allergies
With the rise in food allergies, especially among children, there is also a growing number of authors including food allergy themes in children's books. Children can read stories about other kids – or bugs or monkeys in some cases – navigate play dates, parties and school with peanut, dairy or multiple allergies. Not only are these books fun to read with your food allergic child but these stories have a theme of inclusion and compassion wonderful to share with friends and classmates.
Check out some of the food allergy themed books, and movies, below. Many of these were written by food allergy parents and a few of them give back to different food allergy research groups upon purchase. 
Food Allergy Awareness Week Ideas
Consider donating one or two to your local or school library
Bring a book to your child's class to read aloud
Offer to read one at a library story time
Some of these are in our home library, some we found at our local library and others we have not read yet. If you know of other children's food allergy books we can add to this list, please contact us!
*As a food allergy family we love making helpful lists. From time to time these posts may contain some affiliate links to help support the blog.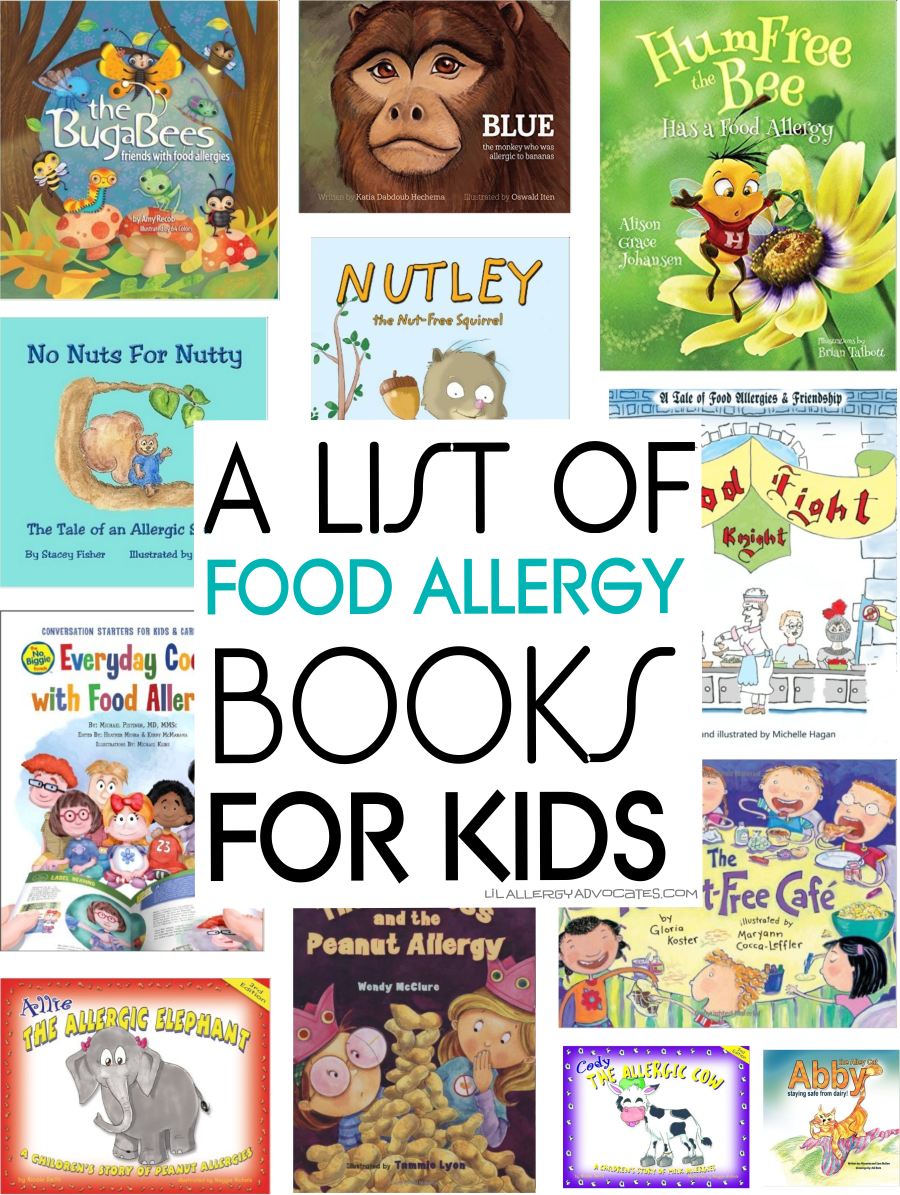 Children's Food Allergy Books
Multiple & Other Common Allergies
Dairy Specific Allergies
Nut Specific Allergies
Pet Allergies
Movies: Food Allergy DVDs
If you are an author and would like to send us a copy of your allergy friendly children's book or other product for a more detailed review, please contact us!  Reviews coming soon!
Check Out Our List of Food Allergy Cook Books

Back to School Shopping List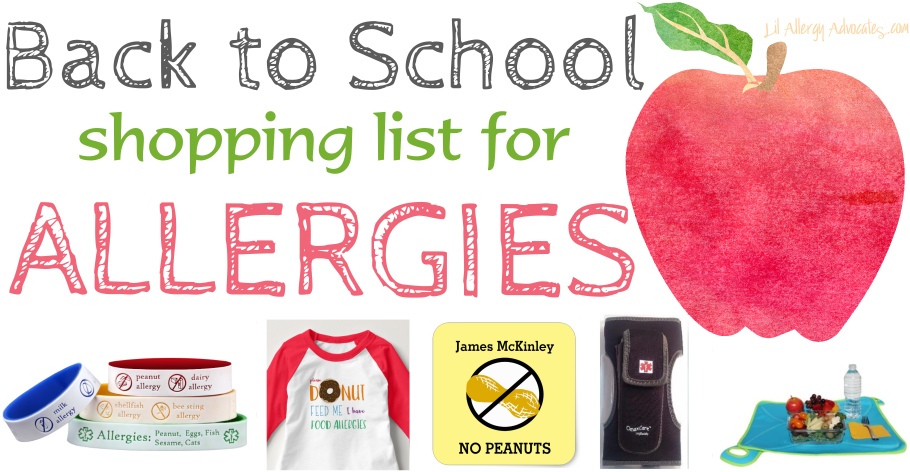 Follow us on Pinterest!
Visit Lil Allergy Advocates's profile on Pinterest.