Food Free Easter Egg Hunt Ideas
Easter egg hunts are a fun tradition for kids. If your child has food allergies, Celiac Disease or is on a restricted diet it might be easier and safer to put non-food items. Having non-food items in the eggs means everyone can participate safely so these ideas are always a great idea when hosting a larger egg hunt with family, friends or a school party. Check out some of these creative food free Easter egg hunt ideas we have found. Ideas range from a nighttime glow in the dark egg hunt to a tech-savvy QR code scavenger hunt to fun little toys.
I am a food allergy mom, list maker, and graphic designer. Just so you know, my lists often contain affiliate links to help support the blog. Read my full disclosure if you have questions. Be sure to check out my food allergy awareness items and follow me on twitter and facebook for more lists, new products, and coupon codes!
UPDATED FEB 2018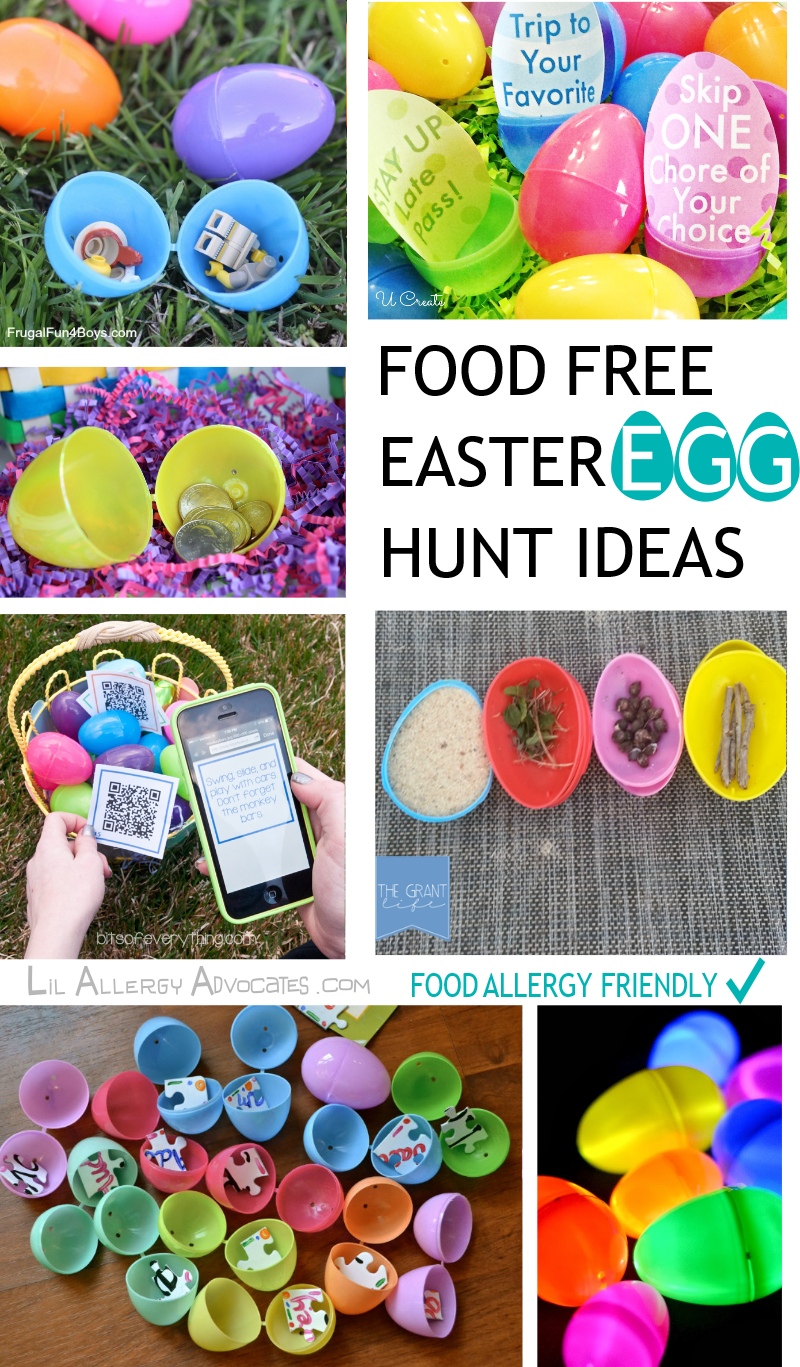 Separate Lego sets into color-coded eggs for each child. When all the eggs are found, each child will have their own set. Idea from Frugal Fun for Boys.
Collect puzzle pieces in each egg and work together to solve the puzzle together. Make the Best of Everything used a blank puzzle and wrote their own message. You could also use a personalized photo puzzle, or kids themed puzzle. The ideas with this one are endless!
A Jeweled Rose shows you how to set up an egg hunt at night and fill with glow sticks or flashlights.
Bits of Everything has a fun game idea for tech-savvy kids using QR codes. 
Andrea's Notebook has over 26 food-free ideas including coins. Kids can practice counting change and add up their money when the hunt is over.
Fun coupons for kids from U Create Crafts has ideas like skipping chores or choosing the dessert for a night. 
For an entirely different twist try Crystal & Co.'s idea of reverse egg hunting where kids fill their own eggs on an outdoor hunt.
More Food Free "Egg Stuffers" Ideas
Shop Allergy Alert Items
Worried about well-meaning others at Easter parties giving your kids unsafe food? Check out our collection of allergy alert items ranging from buttons, stickers, shirts and totes!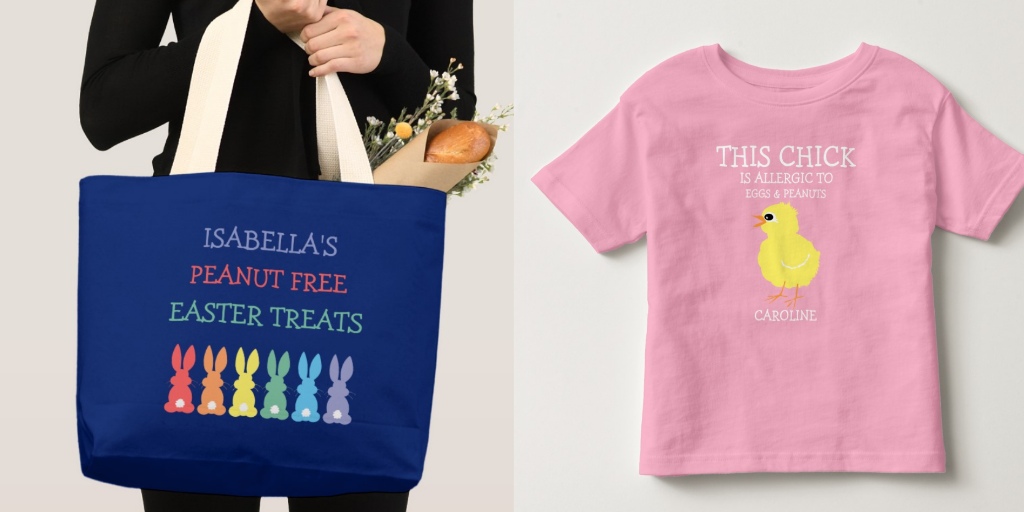 More Easter Ideas