Custom Peel & Stick Waterproof Labels
These waterproof labels personalize everything that leaves the house. Available in a variety of sizes and shapes perfect to label your child's lunchboxes, sippy cups, bottles, food containers, or other items they need to bring to daycare or school.
High quality, full-color printing on 3M™ Scotchcal™ high-performance vinyl
Waterproof & weatherproof
Dishwasher, microwave, fridge & freezer safe
Laundry-safe
Scuff-proof & tear-resistant
Super-strong adhesive
Application instructions:
Peel and stick to clean dry, smooth surfaces.
Smooth down to ensure strong contact.
Wait 24 hours before putting the item into the dishwasher.
Add your child's name, allergens, photo, emergency contact information or other important details. These labels are great for daycare, school, or home use.
Shop Kids Personalized Waterproof Allergy Labels
Shop Non-Allergy Kids Waterproof Labels
Related Item: Allergy Cards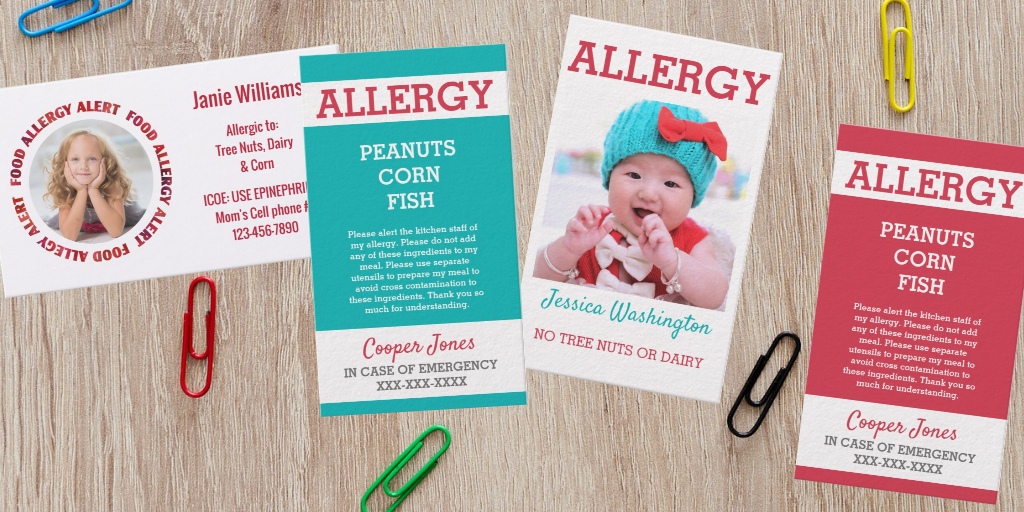 Related Item: Key Ring Tags

Related Item: Large Bag Tags