Free Nut Free Classroom Signs
Free printables for your nut-free classrooms and schools. Many daycare centers, classrooms, lunchrooms, or even entire schools are peanut or peanut and tree nut-free areas. Make sure you have a prominent sign to alert others to the nut allergy-friendly zones. Click the images below to download and print out these FREE printable signs for your nut-free or peanut-free classroom, school, or child care center! If you are in need of larger sizes, framed signs, or personalized signs, we have other options for sale as well including acrylic signs, wall decals, and door hangers.
*All printables are available for personal and classroom use. You may not copy or sell any images found on LilAllergyAdvocates.com or our store on Zazzle for profit in any way. Please read our terms and restrictions for more information or contact us with questions.
Click Image to Download
More FREE Nut Free School and Cafeteria Signs
Check out our previous post with more signs specific to peanut and nut-free cafeteria tables, schools, and classrooms. Posters are free to download for personal and classroom use.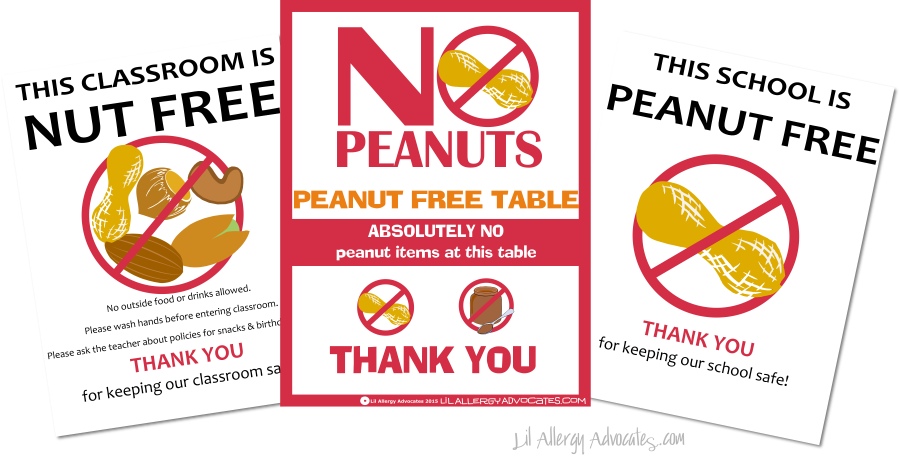 Shop: Customizable Acrylic Signs, Wall Decals, Posters
Full color, customizable allergy alert signs in our store. We offer acrylic signs, door hangers, wall decals as well as posters in a variety of sizes. Our items can be personalized with information on specific allergens or add information about your school, classroom, or office.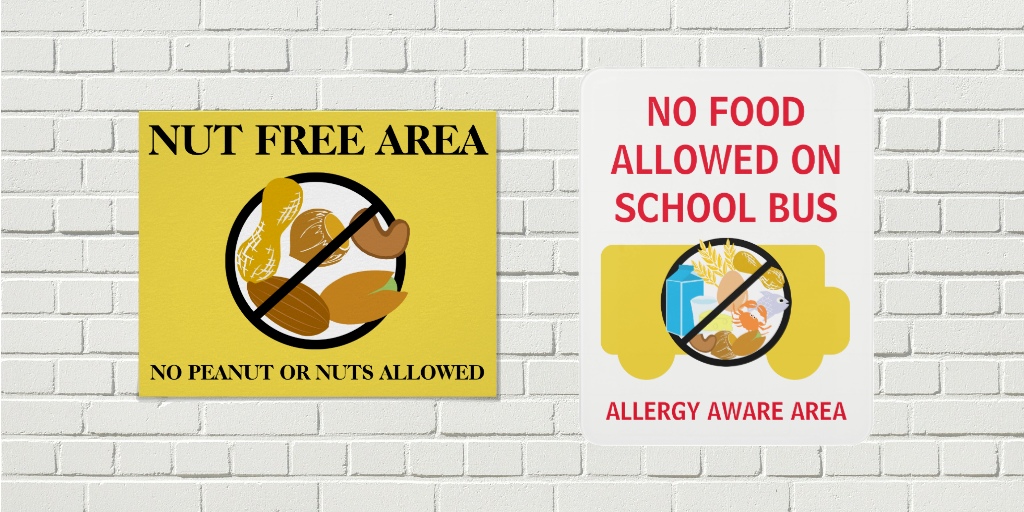 Shop All Allergy Alert Products