Turning an 'unsafe' recipe into a nut-free recipe
While it may take a bit of trial and error. Depending on what you are cooking there are lots of options available to experiment with. Pin the chart below for some ideas next time you experiment with a recipe
Nut Butter Replacements
For sandwiches or recipes that use peanut butter there are many nut free alternatives available. If seed allergies are not a concern sunflower seed, pumpkin seed or sesame seed butters can be used. Other nut-free butter spreads are soy nut butter, coconut butter and pea butter. 
Crunchy Nut Textures In Baked Goods
For a crunch texture in baked goods such as cookies, trail mix, fudge or muffins there are many choices taking into consideration other allergies. Pretzels, candy, sunflower seeds, pumpkin seeds, flax seeds, or shredded coconut might be used. For salads or trail mix try dried fruit, sesame seed sticks, sesame seeds, or bacon bits. 
Peanut & Tree Nut Free Stickers and Labels
Personalized peanut and tree nut free stickers and labels. Use for baking or labeling school supplies for kids.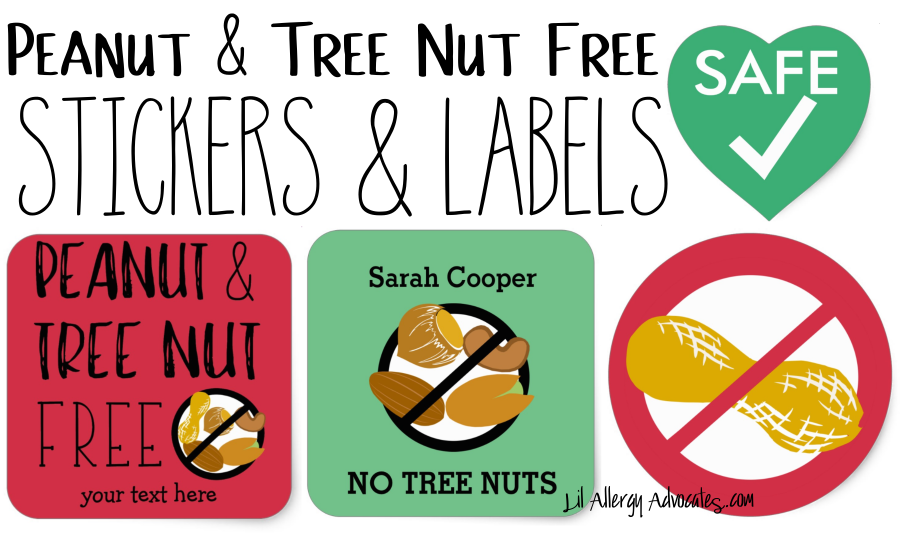 Allergy Friendly Self-Inking Stamps
Another fun way to label baked goods or children's belongings. Personalize these rubber and self inking stamps. Contact us for custom designs.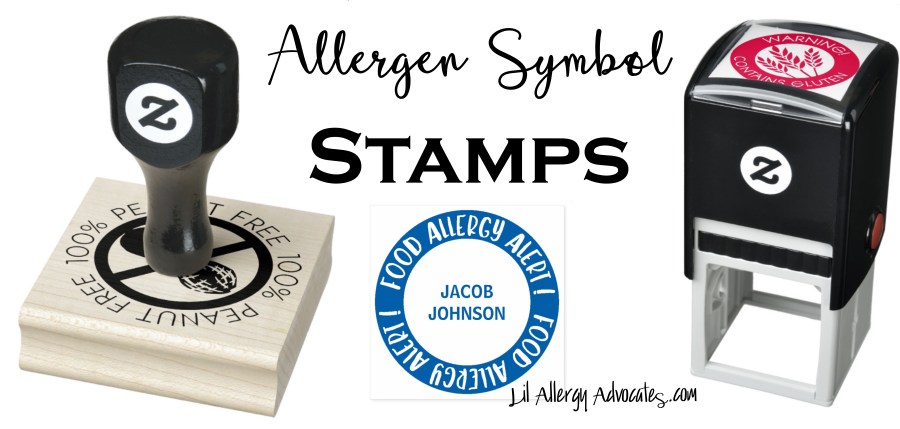 Allergy Friendly Recipes
Looking for some nut-free recipes? Check out our list of allergy-friendly blogs.