Dairy Free Baking
It can be challenging to find the right dairy substitutes while baking. Things like cheese, milk, butter and cream need to be replaced with a suitable alternative. Depending on what you are eliminating from your recipe there are many suitable alternatives to choose from.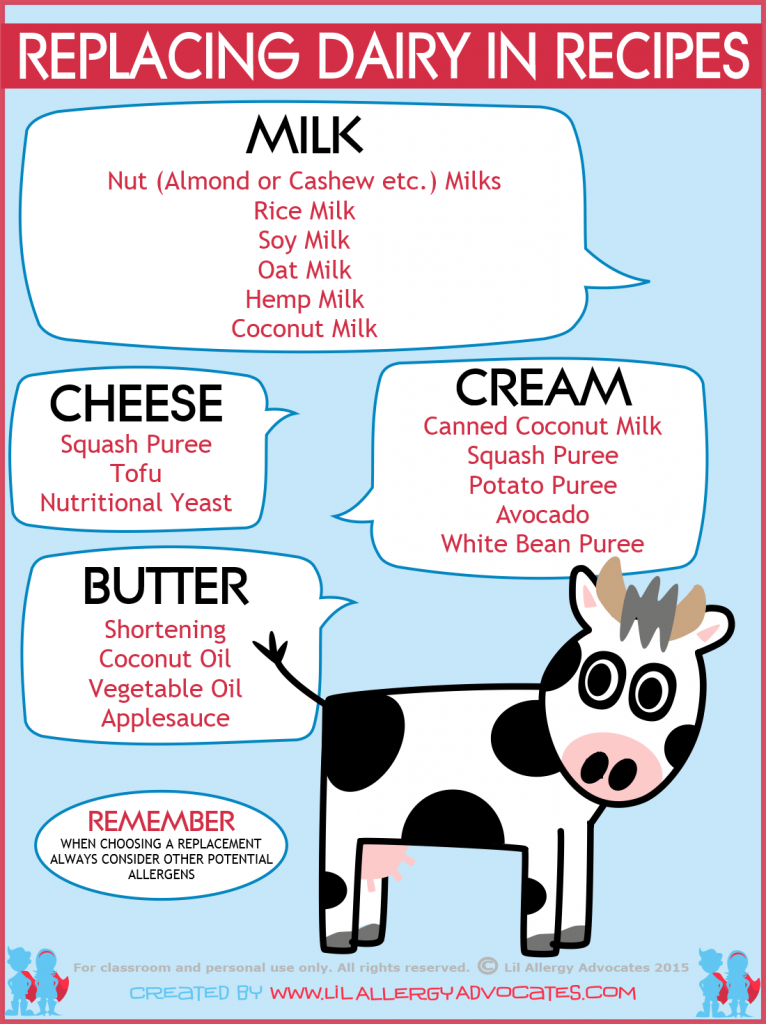 Dairy Substitutes
Milk Alternatives
Nut milks such as cashew, or almond (if no nut allergy is present)
Rice Milk
Soy Milk
Oat Milk
Hemp Milk
Coconut Milk
Cheese Alternatives
Squash Puree
Tofu
Nutritional Yeast
Cream Alternatives
Canned Coconut Milk
Squash Puree
Potato Puree
Avocado
White Bean Puree
Butter Alternatives
Shortening
Vegetable Oil
Coconut Oil
Applesauce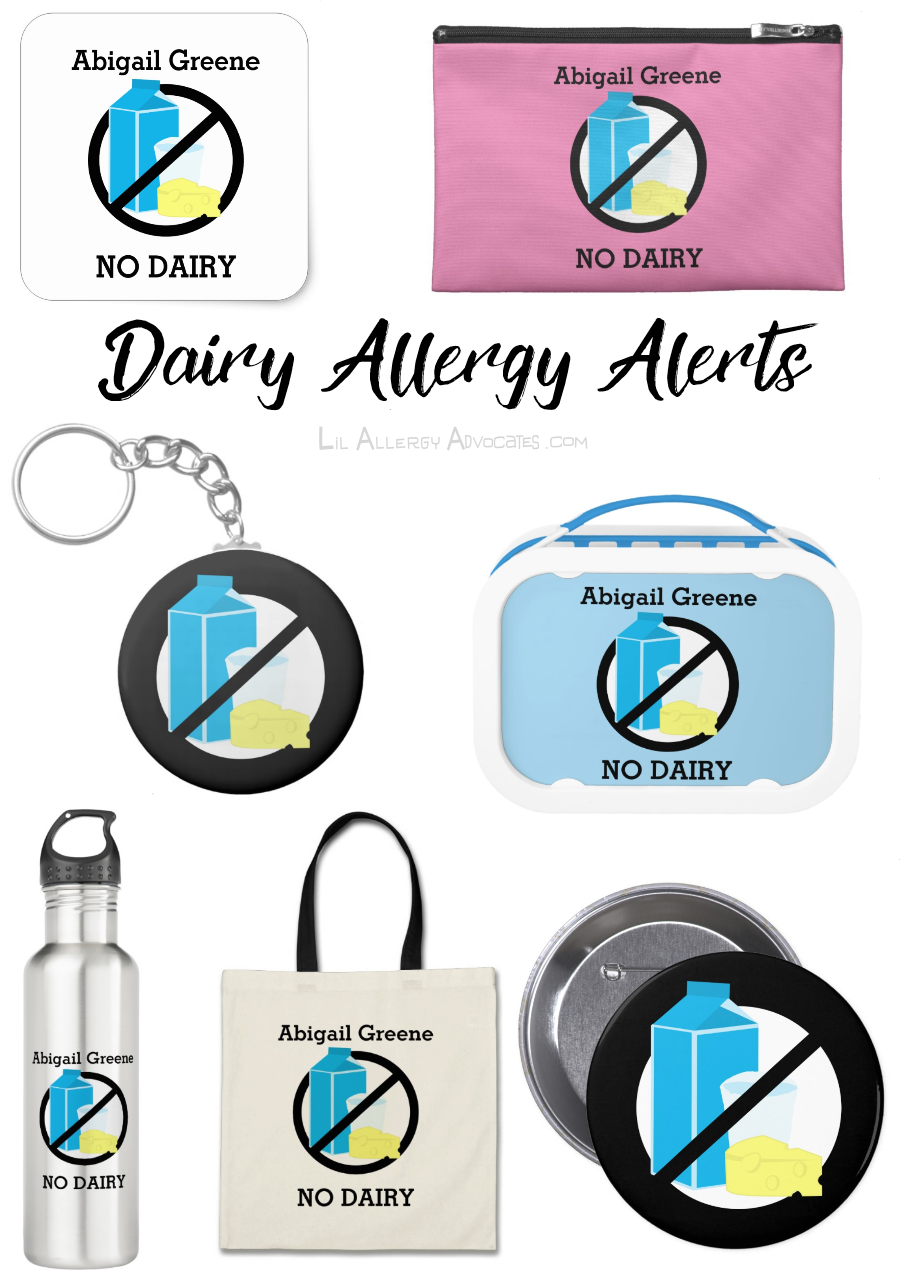 Follow us on Pinterest for more Dairy Free ideas
Follow Lil Allergy Advocates's board Dairy Allergy on Pinterest.
Need Dairy Free Recipe Ideas?
Check out our list of food allergy friendly recipe blogs. Get some dairy free inspiration to make some food allergy friendly meals.