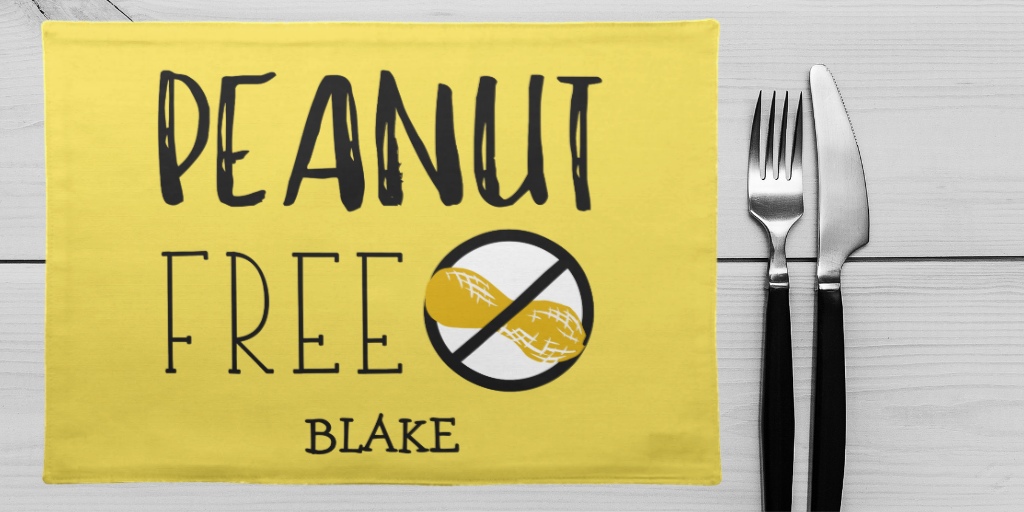 Allergy Placemats
Shop our online store through Zazzle to order a personalized cloth food allergy placemat. Placemats are 20″ x 14″ made of 100% woven cotton, made in the USA, and machine washable. Designs include allergen symbols, cute robots, bunnies, photo, and holiday-themed designs. Contact me if you have questions or would like to request another allergen symbol or design. 
Shop for Food Allergy Placemat
Back To Top
Shop for Personalized Placemats (no allergy listed)
Showing 1 - 13 of 13 products.
Back To Top
Related Items: Key Ring Bag Tags