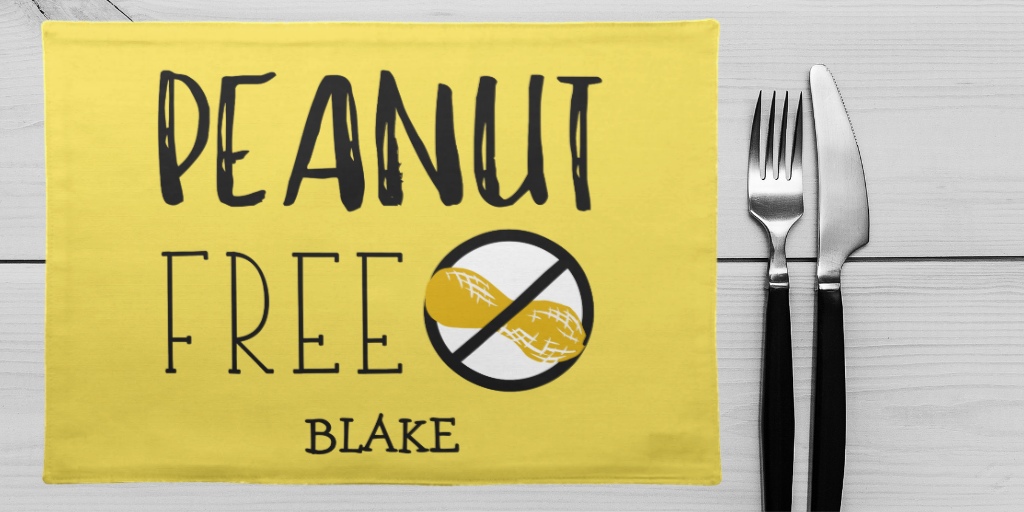 Allergy Placemats
Shop our online store through Zazzle to order a personalized cloth food allergy placemat. Placemats are 20″ x 14″ made of 100% woven cotton, made in the USA and machine washable. Designs include allergen symbols, cute robots, bunnies, photo, and holiday-themed designs.
Contact me if you have questions or would like to request another allergen symbol or design. Check out our coordinating melamine plates for a matching set!
Shop for Food Allergy Placemat
Showing 1 - 13 of 13 products.
Back To Top
Shop for Personalized Placemats (no allergy listed)
Back To Top
Coordinate With A Melamine Plate

Related Items: Allergy Lunch Boxes

Related Items: Key Ring Bag Tags