No Nuts Stickers & Labels
We have a variety of peanut and tree nut free stickers and labels with bold red and black no nuts, no peanuts and no tree nuts symbols. These stickers are great for labeling food around the house or home based and brick and mortar bakeries. Options are available to personalize information such as ingredients or your child's name if you are using as an allergy alert sticker to label school supplies or medicine. 
Stickers are printed on white acid-free paper with a scratch resistant front and an easy peel-and-stick back. Square dimensions:  Large: 3″ x 3", 6 stickers per sheet or Small: 1.5″ x 1.5", 20 stickers per sheet. Round dimensions: Large: 3″ diameter, 6 stickers per sheet or Small: 1.5″ diameter, 20 stickers per sheet.
Uses for Nut Free Stickers
Home based or store front bakery ingredient labels
Label safe foods for nut allergic kids at home
Label safe snacks for kids to bring to school
Place on school supplies for classroom or daycare use
Place on first aid or medicine kits 
Shop No Peanuts
A large peanut symbol with a red or black line through. Choose a style and personalize with additional information. 
Shop No Tree Nuts
No nuts symbol has picture of a variety of nuts such as cashews, macadamia nuts, almonds and pistachios with either a red or black line through. Personalize with name or other information. 
Shop No Peanuts or Tree Nuts
No tree nuts or peanuts symbol shows a variety of crossed out with a bright red, black or white line. Customize with name, allergy warning or other information.
Shop Safe to Eat / Allergen Free
Great for bake sales, pot lucks or your baked goods for sale. Label with allergen information so others with peanut and tree nut allergies know what is safe to eat. 
Custom Designs
Don't see what you are looking for? Contact us for design requests or assistance ordering. Check out our full shop for other products such as shirts, buttons and lunch boxes.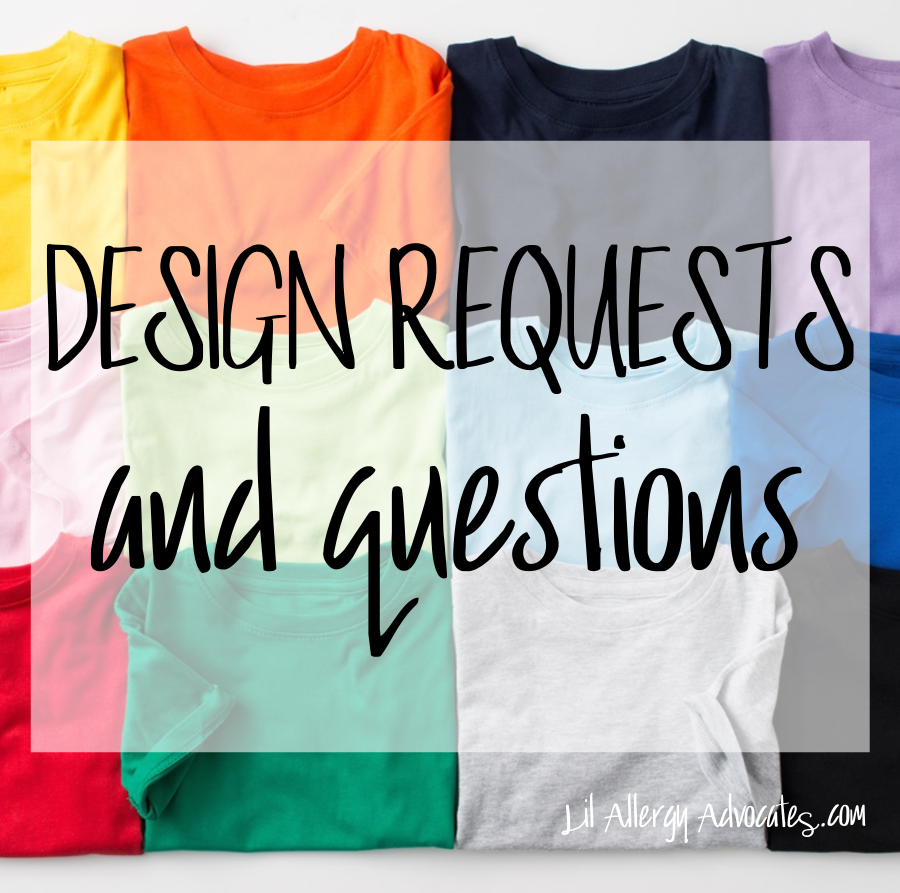 Other Ways to Label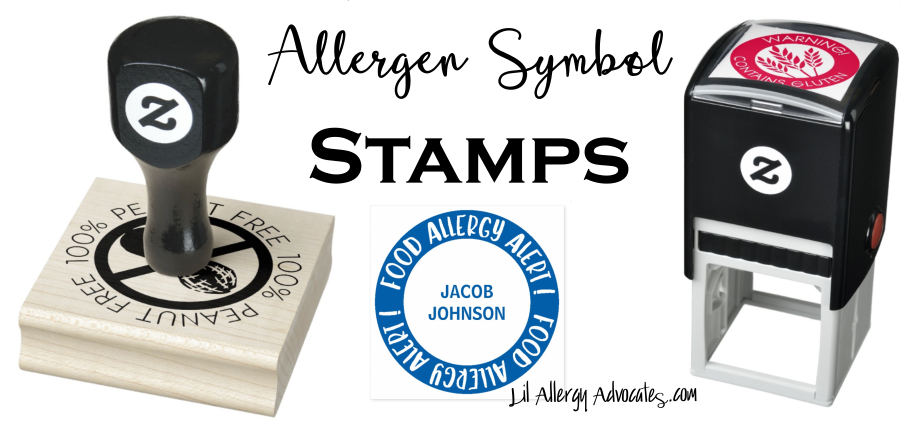 Follow us on Pinterest!
Visit Lil Allergy Advocates's profile on Pinterest.