Food allergy specific emergency forms for sitters
Easy to fill out and read babysitter emergency info forms give caregivers important information at a quick glance. Leave a detailed listing of contact information, safe snacks, allergies and other important info. Write out clearly the emergency action plan and what to do when calling 911 if needed.
Extra reminders
Having your child in the care of others means you need to make sure they clearly remember any special instructions. For little kids who can't speak up for themselves it might be a good idea to wear allergy alert shirts or have them use food allergy alert plates and place mats for snack time. We offer a wide range of personalized allergy alert items in our shop.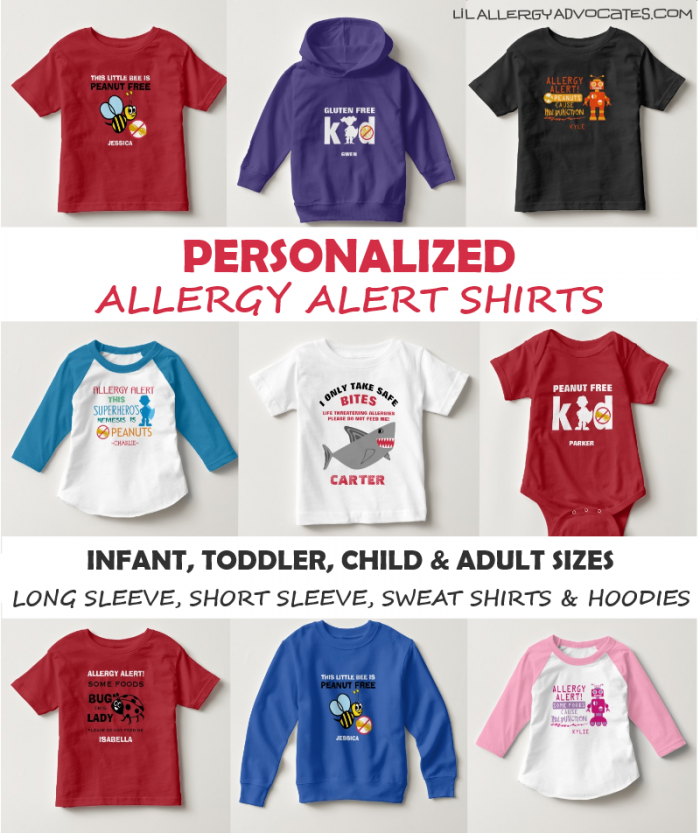 Get More Ideas, Tips, & Tricks
Visit Lil Allergy Advocates's profile on Pinterest.