Personalized Allergy Alert Large Tags Update
Our large luggage sized tags are one of the best sellers from our online store through Zazzle. They are great to attach to book bags, tote bags, lunch boxes, and medicine kits. We have a variety of styles that help alert to specific food allergies and help note where epinephrine is located.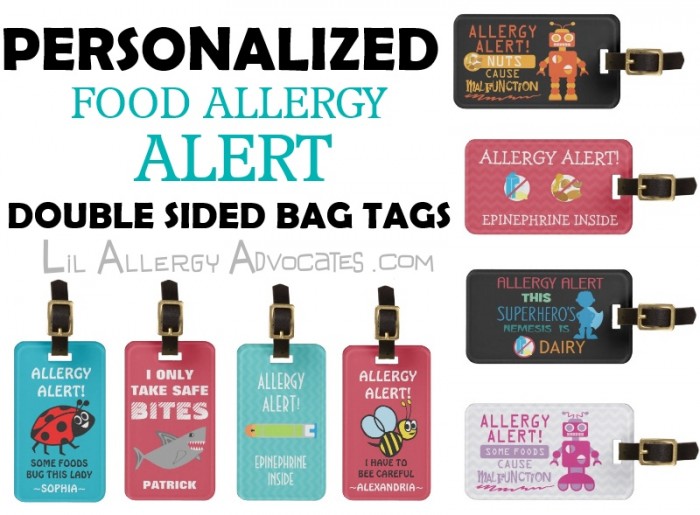 Now there is a new option to have a business card slot on the back side of the tag rather than the original doubled sided printing.  Designs will be printed on the front leaving the back with built-in slot to fit a standard size business card.  Includes a pre-printed card to hand-write identification details. You may also add information about specific allergens, carrying epinephrine or other medical information. These double sided 'luggage tags' are made of ultra-durable acrylic and are business card size with dimensions: 2″ x 3.5″.  Made UV resistant and waterproof. Leather luggage strap is included.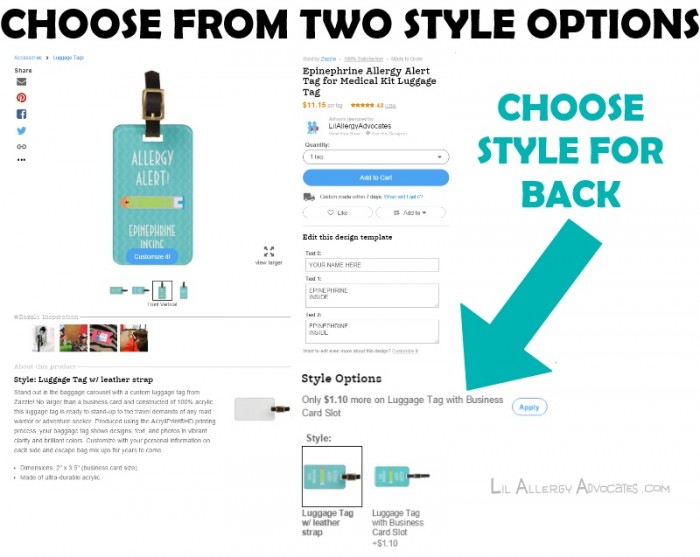 Two Options to Customize
Either choose to customize the back of a double sided alert tag or choose the business card slot back. You can slide in your own business card in the back or fill out the provided identification card.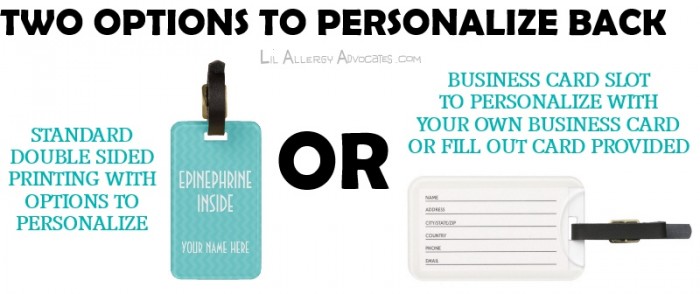 Shop Personalized Allergy Alert Tags
Bold, bright and large for caregivers to see when attached to your child's book bag, medicine kit, or lunch box. Choose from a variety of designs displaying images of epinephrine, bold warning symbols and kid friendly graphics. Click here to see our collection!

Be sure to follow us on Facebook and Twitter for updates on new products and coupon codes!